From a wonderful medical student that was able to get into his top choice for residency:
February 6, 2018
Dr. Ben Zur,
I wanted to let you know that I found out yesterday that I matched into Dermatology at my #1 choice at Largo Medical Center in Largo, Florida.  It's been an overwhelming experience and one I am truly grateful for.  I wanted to let you know because your letter of recommendation came up during the interview at Largo and the attending physician told me how strong a letter you wrote on my behalf and was very impressed.  He stated that in all his years he has never seen such a strong letter of recommendation coming from an EP Cardiologist.  Given that you spoke of my creativity in the letter, he posed a question to me, "If you were elected as the president of the American Academy of Dermatology what would be your most creative decision?"  I answered it to the best of my ability and he stated afterward, "You have my vote!"
Everything taken into account, I am forever grateful for your mentorship and knowledge you bestowed upon me last year.  Matching into Dermatology is a dream come true and one I could not have done without your help.  Thank you again, Dr. Ben Zur!
Sincerely,
R.D., MS-IV
Marian University College of Osteopathic Medicine
———————————————————————————————————————————————-
From a 4th year medical student from ATSU SOMA.
Dear Dr. Ben Zur and staff,
I truly want to thank you for a fruitful experience.
Cardiology has always been an intimidating field for me but after your rotation, I am more confident in talking to my attendings and most important, my patients about hypertension, hyperlipidemia, etc.  I believe that this confidence really stems from the assignments to review algorithms, guidelines, treatments, and even the ground breaking studies.  As medical students, we are comforted with the knowledge in the review books to pass the exams but moving on to residency and our medical career, we should know the evidenced based medicine (such as the studies) and the innovations in the horizons.  For example, in a recent residency didactic meeting at my current rotation, lipid treatment guidelines were discussed.  The presenter was impressed that I knew the guidelines practically by heart.
Moreover, residents commented on my organized and concise presentation skills.  When presenting on a cardiology patient, I was always intimidated on how to summarize such complex cases.  However, my experience at your clinic has allowed me to deliver the most important information in the most effective manner.
And recently, I had two mock interviews with my school advisors.  They commented on how comfortable I was in answering the questions.  I thank you for the informative interview session in Santa Monica.  Your advice gave me a lot to think about as I drove back home.  I definitely use patients in my examples now.
———————————————————————————————————————————————-
Thank you Dr. Ben-Zur for helping me gain admission to Medical School. I first visited Dr. Ben-Zur as a patient prior to spending a year in Israel.  During this visit, Dr. Ben-Zur spent quality time with me to give me a full check-up and ensure I was ready for my year abroad. While an undergraduate student, I found my passion for medicine and reached out to Dr. Ben-Zur for guidance. Dr. Ben-Zur welcomed me into his office to shadow him and participate in his lessons to his medical students that were rotating through his practice. While spending time in Dr. Ben-Zur's office, I learned so much from him about the importance of developing meaningful relationships with patients. Dr. Ben-Zur has shown me what being a superb physician is all about and I aspire to bring his enthusiasm for medicine and his high level of care and dedication for his patients in my own future career as a physician.
Not only did Dr. Ben-Zur open his office for me to shadow, he also wrote me a fabulous letter of recommendation for medical school. I start medical school this fall and have Dr. Ben-Zur to thank for his tremendous guidance and help.
-Adam Kurnick
We recently received an email from a former medical student.
Here is the email :
4/12/2017
Dr. Ben-Zur,
I hope everything is going well with you.  I wanted to reach out to you to let you know I scored a 100% on my Internal Medicine national exam.  It took a while to get the score back, but I wanted to express my sincerest gratitude to you.  I believe my success had a lot to do with your rotation and what I gained from it!  I have indebted to your mentorship and wisdom you imparted upon me in January.  Thank you Dr. Ben-Zur.  And please give my regards to Ramiro and Bhagat as they were a part of my success.
Sincerely,
Robert Dazé, OMS3
Marian University College of Osteopathic Medicine
Vice President, Dermatology Student Interest Group
———————————————————————————————————————————————-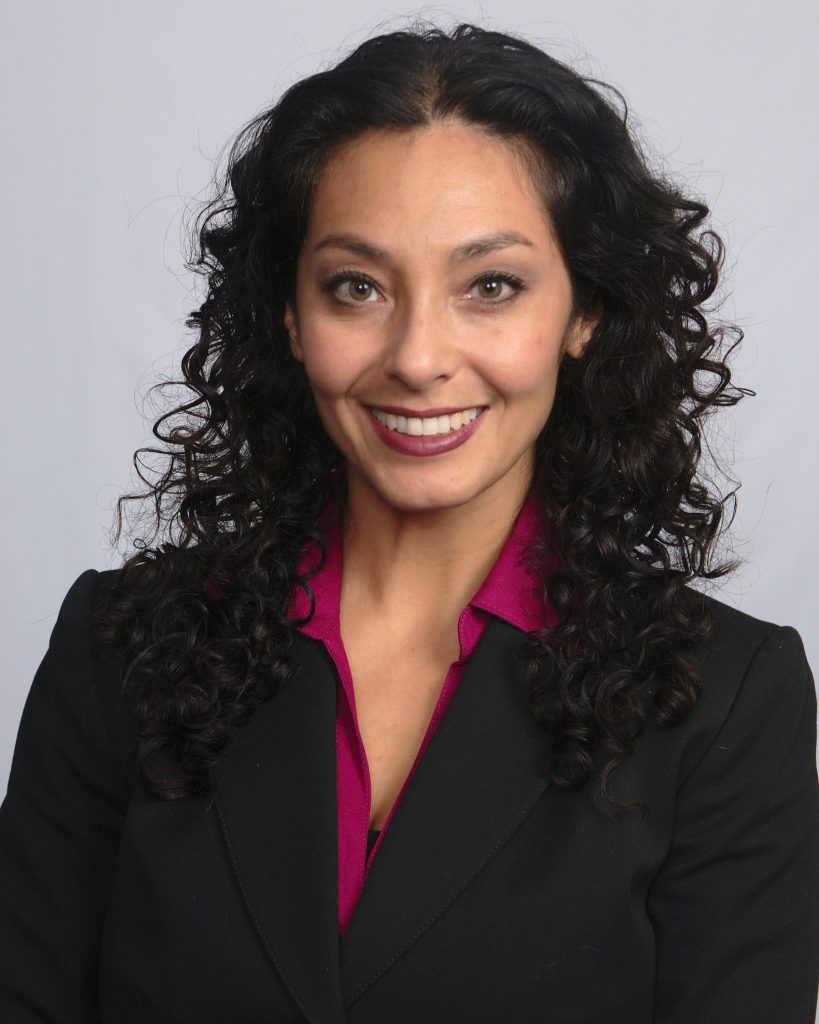 Working at Dr. Ben-Zur's office has been challenging, rewarding, educational, and overall an amazing experience that I have grown from and that will feed me as I step into my medical career. One of the major advantages of working here is the high volume of patients that I was able to see and the degree of interaction and responsibility that was afforded to me here. While at this office I took blood pressure, patient history, reconciled medications, chiefed to Dr. Ben-Zur, and assisted with the assessment of the patient as well as deciding what the next steps for the patient were. My ability to decipher what information was important as well as my ability to communicate that information improved tremendously.
Dr. Ben-Zur makes use of the most advanced technologies in cardiology, and I had the opportunity not only to learn about it from afternoon lectures but then also to see it first hand in the Operating Room. I saw pacemaker generator replacement, accessory ablation, percutaneous intervention, catherization, and stent placement. During these procedures I was given the opportunity to "pace and capture" or test the patient's pacemakers to make sure everything is running correctly. It was amazing to have such first hand involvement on something so critical to everyone, the heart!
Most other procedures were done through the femoral artery through a series of tubes, catheters, and wires. It was very interesting to actually see how that process was accomplished.
Dr. Ben-Zur's office is one of the most efficient medical offices in the country. This rotation allowed me to see how I myself could potentially run an extremely efficient office one day. Time was never wasted here instead it was always utilized and everyone worked as a team to allow optimal patient care. Dr. Ben-Zur's staff was amazing and supportive as well.
Patient care and satisfaction were always at the top of Dr. Ben-Zur's priority list. Dr. Ben-Zur truly cares about his patients and treats them like family. The patients were often greeted with "Everyone's waiting for you" and received a warm hug goodbye. Through this setting I was also able to build personal relationships with my patients and learn about their lives, their families, children, and interests. I was also able to realize how much I enjoy building these relationships myself.
Overall I am incredibly grateful for this experience. I have learned not only cardiology from this rotation but also medical technologies, how to run an incredibly efficient practice, how to build relationships with my patients, and how to deliver the utmost patient care and go above and beyond for my patients.
-Nicole Nazemi OMS III Western University of Health Sciences
---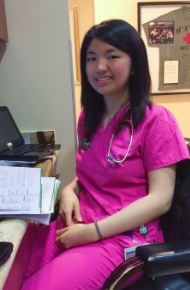 Kicking off my very first rotation with Dr.Ben-zur is definitely exciting and rewarding.
When most of my peers were still filling out paperwork the morning of their first rotation, I was already scrubbed in and watching an emergent cardiac catherization procedure at Tarzana hospital.
As a great physician, Dr.Ben-zur is so dedicated to the wellbeing of every single one of his patient, and with their best interest at heart. Every patient that I have interacted with shared with me how much they appreciated Dr.Ben-zur's wisdom and compassionate care.
Dr. Benzur is also a great teacher. Despite his busy schedule, Dr. Ben-zur sacrificed his personal time and finds different approaches to share his knowledge. During my rotation, I had the opportunities to not only master Echocardiogram and EKG reading, but also to explore some of the most advance electrophiological interventions. Moreover, the patient volume and diversity also bring you such an eye-opening and hands on experience, which you cannot find elsewhere.
One of my favorite part of my rotation is the dynamic of our office staffs. The entire staff fosters a family-like atmosphere, which was warm, welcoming and supportive. It was such a privilege to be part of Dr.Ben-zur's team. And I will always be grateful for this amazing opportunity. My rotation experience with Dr.Ben-zur has inspired me to become not only a doctor, but a true physician who cares the wellbeing of every patient, as well as their families. THANK YOU VERY MUCH!
-Ci En Gao OMS III, Western University of Health Sciences
---
Rotating at The Cardiovascular Institute is an experience I will not soon forget for a multitude of reasons. First and foremost, Dr. Ben-Zur's commitment to his patients is unparalleled.  It is truly a practice centered on health care, instead of sick care, with consistent follow up with patients and an emphasis on lifestyle changes, specifically the benefits of a vegetarian diet.  His patients clearly appreciate his dedication as numerous patients told me, "I'm one of the lucky ones," during my first week.  Throughout my rotation, I observed how warm and kind Dr. Ben-Zur is with his patients, always taking time to comfort and nurture a true relationship with his patients, and always putting the patient first.  He greets every patient with a smile and a huge hug the second they walk through the door and treats them like family, which, if you take a stroll around the rooms of the CI, you will see is the way they view him.    The CI family also includes amazing staff members who are integral to the success of the CI and your success as well. The first few days can be challenging as you learn the workflow and prioritize different tasks, but the staff members are understanding and patient with the students to ensure a smooth transition and a supportive learning environment.
There is an extraordinary amount of learning to be had at the CI.  As a field, cardiology is an immense field, but a practice of this size provides a great introduction into the variety of cardiac pathology you may see.   From listening to unique murmurs to observing radio-frequency ablation at the Cath Lab on Wednesdays, you will be doing it all during your rotation.   You will see patients, chart notes and present to Dr. Ben-Zur daily.  You will also have amazing high-yield lectures from physicians and other medical professionals, learn how to perform and read an ECHO and become proficient with the electronic medical system.  You will also play an integral role in running the practice and learn the professionalism necessary to work with patients in the outpatient setting.  There is never a moment wasted at the CI, you will not be a "fly on the wall," but an integral part of this amazing family.  I encourage you to be patient and invest 110% into this rotation because the hard work is worth it!
-Sourav Roy, OMS III Western University of Health Sciences-COMP
---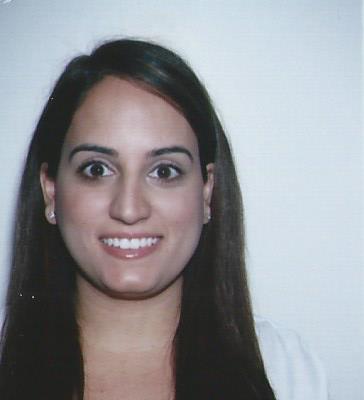 On my first morning at the Cardiovascular Institute I was warmly welcomed by such a kind and enthusiastic staff. It took a few days to get the hang of things at the clinic, but once I did, I felt like I was home. I have learned so much from Dr. Ben-Zur this month and I love being able to collaborate with the other students here. The interactive lectures at the end of each day are so informative. I am appreciative for the variety of lecturers and resources we have at our disposal.  It has been great to have the opportunity to ask questions and apply things I have learned to my everyday interactions with patients! Dr. Ben-Zur is so knowledgeable not only about cardiology, but also in all the little details about each and every one of his patients. His patients truly respect and love him, and I can see why. His passion for their well-being is a characteristic I will strive to embody as a healthcare professional. I am grateful for my time here at the Cardiovascular Institute, and I will always carry my memories from this experience throughout my career as a physician assistant.
-Stefenie Sarraf, PA-S Western U MSPA Class of 2016
---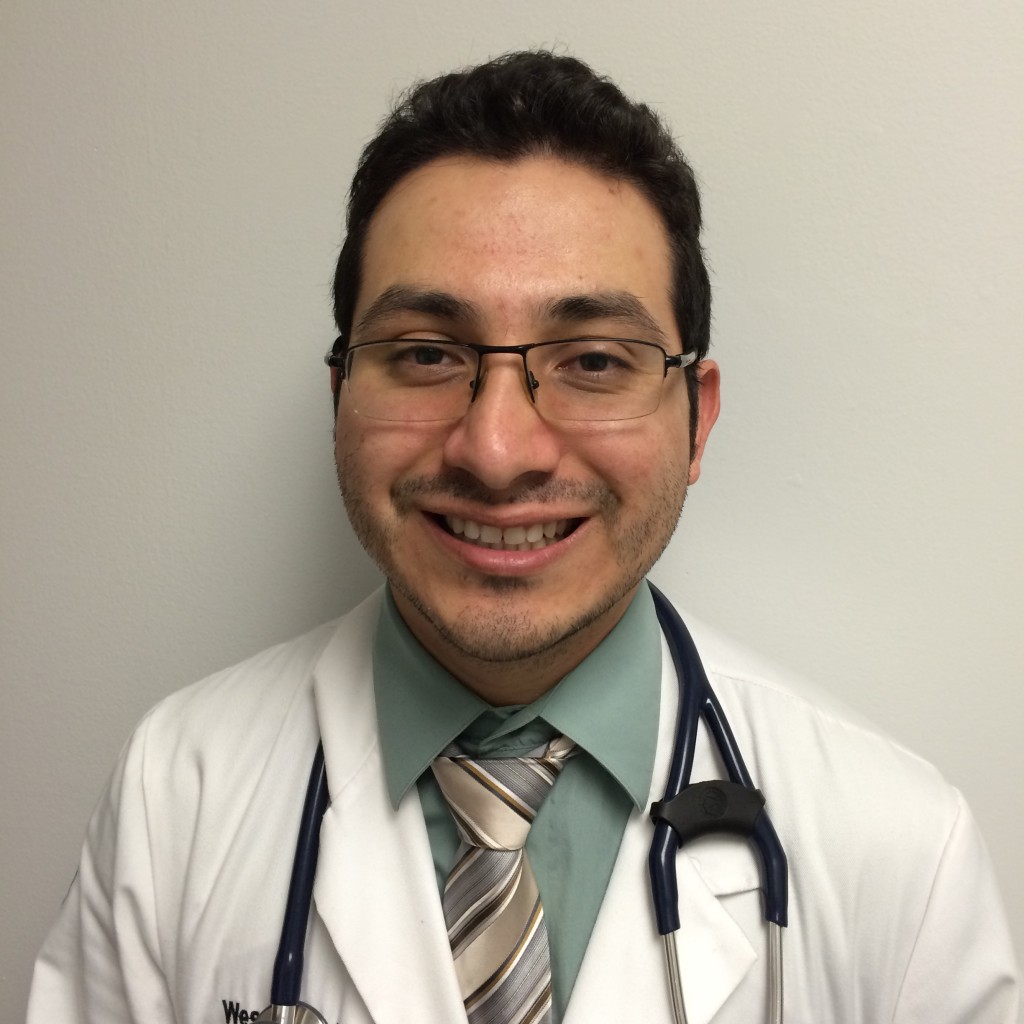 While planning my third year of medical school, I heard great reviews about this rotation. I heard that it would be a challenging experience but that I would get a lot out of this rotation. This would hold true starting the rotation as we hit the ground running.
What I learned about Dr. Ben-Zur is that he is very passionate about his patients and helping them achieve great health. He works very hard to provide the highest quality of care to his patients in order for them to live healthier lives. One way he does this is by preparing his students to an integral part of the healthcare team. I appreciated this as we had lots of opportunities to see a high volume of patients; get hands on experience with EKG's, ECHO's and ultrasounds; and see radio-frequency ablations, pacemaker implantation's and coronary caths. Dr. Ben-Zur made it a point for us to know what was going on and the reason behind treatment plan. For these reasons and more it is apparent to me that Dr. Ben-Zur is invested in our learning. Not only do we receive great exposure to cardiology with Dr. Ben-Zur but he brings in specialists to give us amazing daily lectures in Endocrinology, Pulmonology, Surgery and other fields as well. This was very useful to study for my shelf exams.
Lastly, it was a pleasure working with the staff at the office. We all work very hard to provide high quality care to our patients while having a positive and supportive atmosphere. I enjoyed being able to share knowledge with staff and receive valuable lessons about managing a practice, various procedures and other lessons from staff.
I felt that this was a good preview to what it will be like as an intern. I believe it is well rounded rotation where I not only learned medicine but I also gained an understanding of other integral aspects of medicine that I have not been exposed to. Overall, this rotation challenged me and it helped me grow as a medical student.
-Ruben Mora-Roman, Jr. OMS III, Western University of Health Sciences
---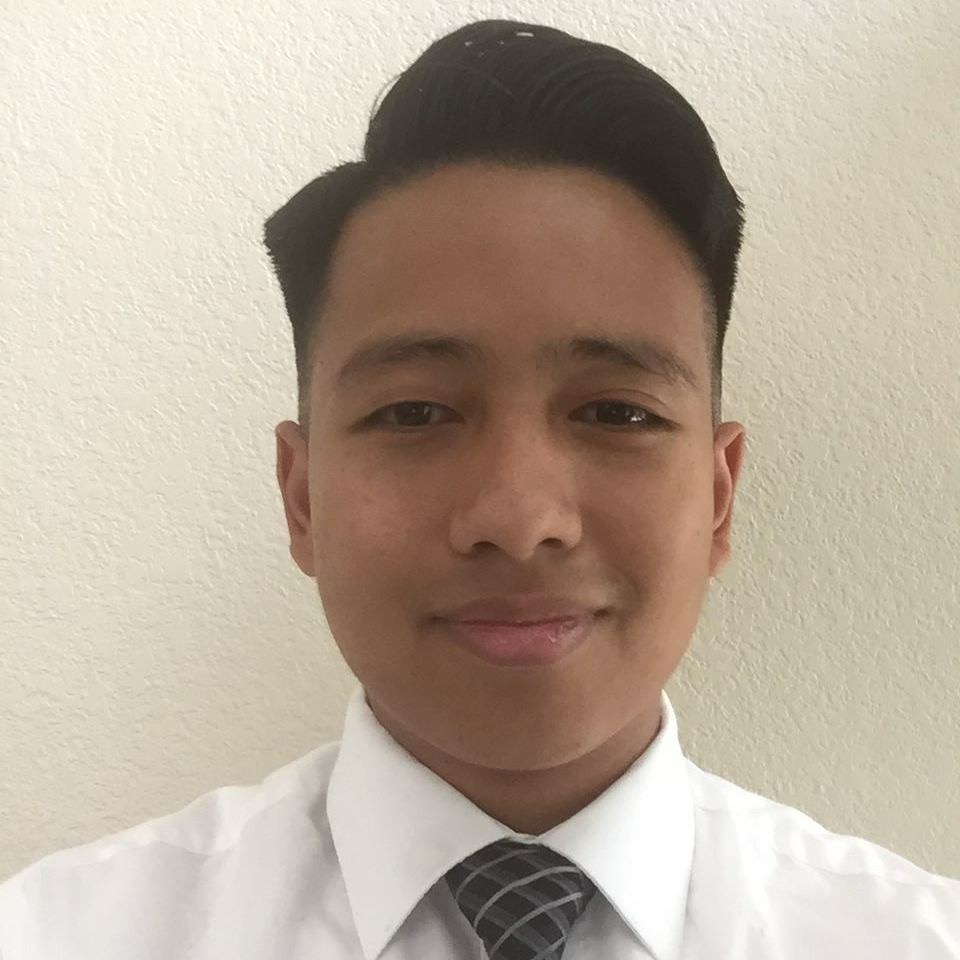 Cardiology is a topic that is very complex. There is so much to it that most medical students will probably not see a great diversity of patients in this field. But rotating in Dr. Ben-Zur's clinic gave me the opportunity to see a lot of pathology I have only read about.  As a 4th year most of us are busy with auditions and interviews and we tend to overlook the fact that at the end of the 4th year we are going to become interns and that will deal with a lot of cardiology issues. I feel very confident about my ability to manage any cardiac patients come June 2016 thanks to the exposure I got with Dr. Ben-Zur.  On top of an amazing outpatient exposure, we also see amazing state-of-the-art Cardiology procedures.  To top it all off, the didactics are some of the best I had ever received. We are given daily  lectures by some of the best in the field who truly have a passion for teaching. I don't feel like a fly on the wall, but a valuable member of the team at the Cardiovascular Institute.  Dr. Ben-Zur caters to our needs and works on our strength to help all of us succeed. He pays attention to you when you feel like the whole world is against you. It wasn't just a clerkship; it was a life experience that I will never forget. My only regret is not doing this rotation as a 3rd year.
-Kyaw Lin OMS IV, A.T. Still University of Health Sciences
---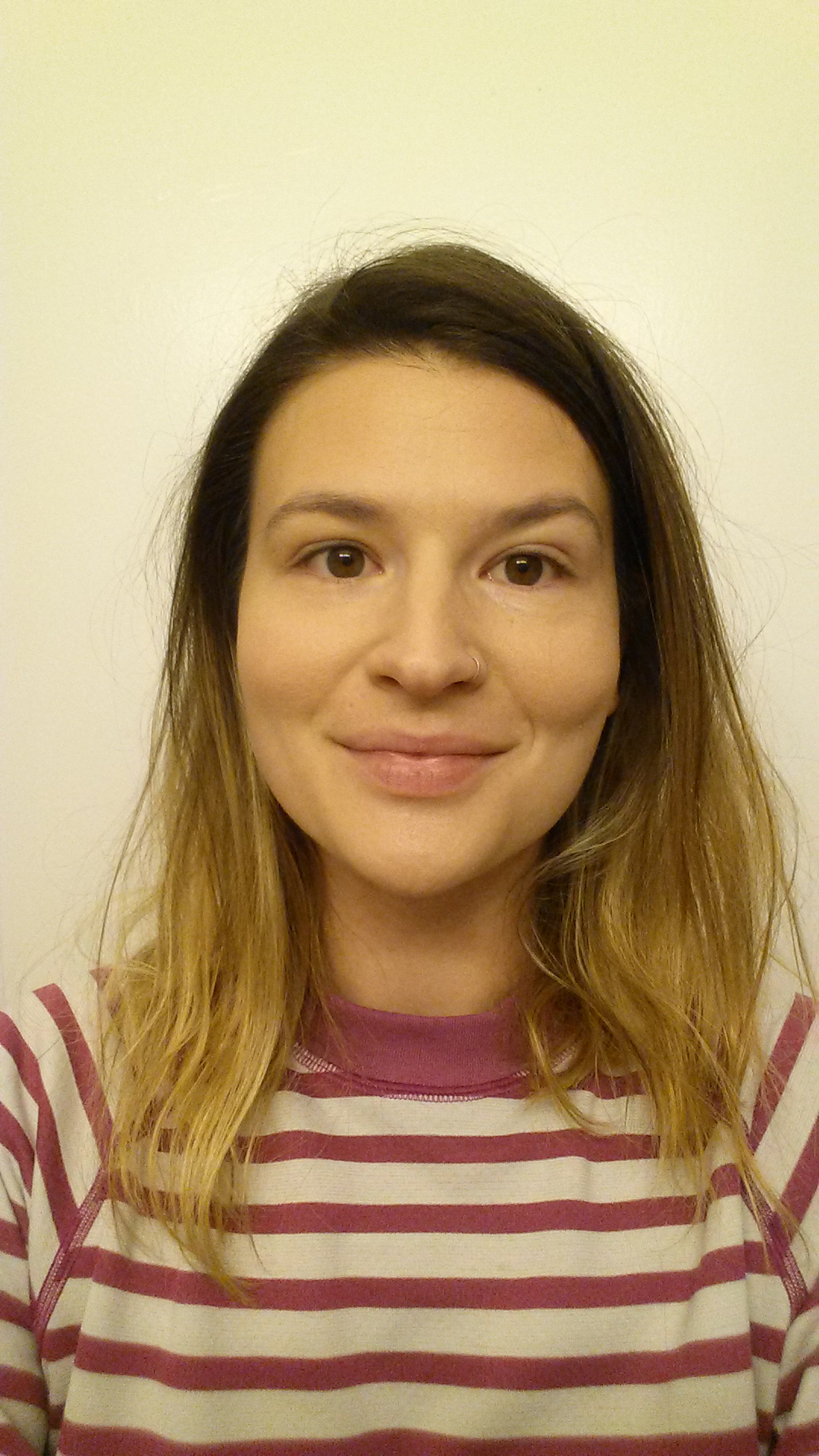 When I studied cardiology during my preclinical years I would study for hours to master the physiology and diverse pathology. It was one of the most difficult subjects to tackle. Which is why, when I heard about the rotation with Dr. Ben Zur I jumped at the opportunity. Not only had I heard that his clinic offered a large patient population, I had heard stellar reviews of his teaching and investment in students. I was not let down when I started this rotation. The first day I saw a number of patients with a multitude of pathologies. He began navigating me through the muddy path of patient care and I began to learn how to really care and manage patients with difficult disease processes. In addition to learning from each patient we had lectures from a number of different professionals every day. There was not one evening in which we did not have the opportunity to learn something new. All of the individuals who shared their expertise with us were patient, thorough and genuinely cared about our education. I can honestly say these were some of the best lectures I have received since starting rotations.
In addition, the office staff here is phenomenal. From day one, they are warm and excellent at teaching the "ins and outs" of the business. You work closely with everyone and are quickly incorporated into the office family. Dr. Ben Zur creates an educational environment that allows students to learn in a high volume clinic.
-Meghan Tanner OMS III, Western University of Health Sciences 
---

I wanted to do a cardiology rotation because it was one of the hardest classes in medical school. I struggled with it and wanted to do this rotation so that I could face this fear and get over it. While rotating at the Cardiovascular Institute, I had the opportunity to listen to heart murmurs every day, sometimes several times during the day and learn about heart pathology that students would not see on a general Internal Medicine rotation. Students get a lot of practice with H&P's, as well as other aspects of running a busy practice. The most unique aspect of this practice is the diversity among students and patients. Students and providers speak a variety of languages ranging from Armenian, Russian, Hebrew, Spanish to Hindi and more which meant that every patient that came through the clinic could communicate without a language barrier. I was also very fascinated by Dr. Ben-Zur's approach to treating heart disease: vegan diet and exercise.
-Beaulah Vaz OMS III, Lincoln Memorial University – Debusk College of Osteopathic Medicine
---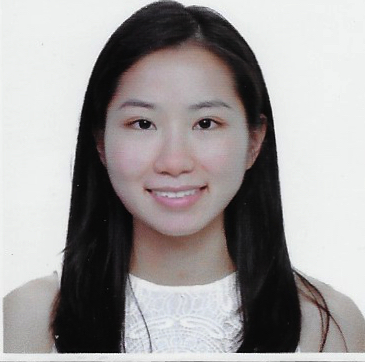 It has been a pleasure to work with Dr. Uri Ben-Zur and the rest of the staff at the Cardiovascular Institute. I initially chose this cardiology rotation because I wanted to be challenged and to have the opportunity see more complex patients. I realize that the heart is vital in all aspects of medicine regardless of what specialty I pursue in the future. The patients are regularly seen at the office to manage their heart conditions, which gives you a unique opportunity to see how a patient's are managed over time as well as treatment of more serious conditions such as acute coronary syndrome, congestive heart failure and valvular diseases. Despite working 6 days a week and 12 hours each day, I appreciated the opportunity to become an integral part of the team. This experience has taught me that organization is the key to staying on my toes. This rotation trained me to multitask and work efficiently. Dr. Ben-Zur takes every opportunity to teach cardiac case studies, echocardiography, cardiac procedures such as cardiac catheterization, percutaneous coronary intervention, electrophysiology study, radiofrequency ablation, and EKGs. Each day concludes with lectures by visiting physicians and medical professionals who have a passion for teaching. At the Cardiovascular Institute you learn both the clinical and business sides of medicine from 6AM to 6PM. Dr. Ben-Zur's practice is constantly evolving and as a rotating student you have the opportunity contribute to the evolution of the practice. I am inspired by Dr. Ben-Zur's dedication to caring for his patients. After this rotation, I have become more confident in my patient skills, case presentations, and ability step up to what medicine has in store for me in the future and beyond.
-Tina Xu OMS III, Touro University California
---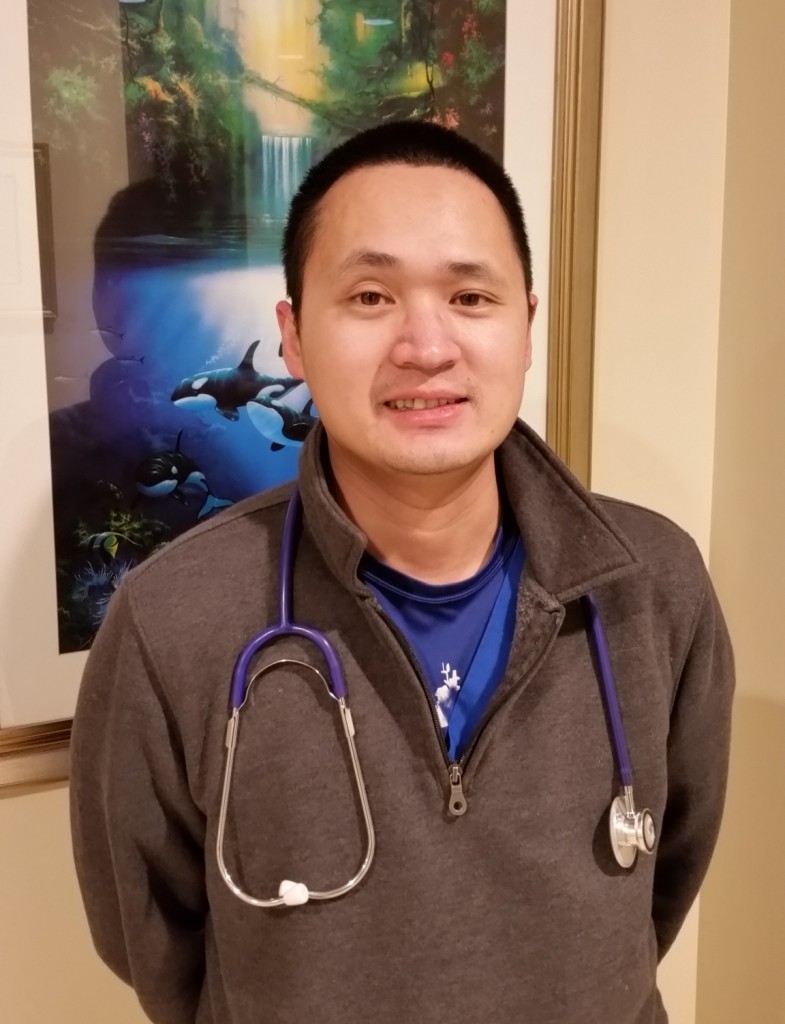 My rotation at the Cardiovascular Institute, a private practice of Dr. Ben-Zur, has been a phenomenal experience. Dr. Ben-Zur is a world class and a famous interventional cardiologist in Greater Los Angeles' area. Dr. Ben-Zur has built a busy practice, which comprises a phenomenal team of wonderful medical staffs who work hard beyond measure to ensure Dr. Ben-Zur's patients receive the greatest care. This philosophy of medical practice has attracted patients from all over the Greater Los Angeles' areas. His patients, new and old, are his fan, and the patients love Dr. Ben-Zur for his wisdom, knowledge, and compassion. Dr. Ben-Zur's passion and commitment to teach his students are beyond imagination. His busy practice is the place to see cardiovascular pathologies and to learn about the most modern technologies used to diagnose and treat cardiovascular related problems. Students will learn about the services, the outpatient-procedures, and interventional procedures in the OR during their rotation with Dr. Ben-Zur. Students will have opportunities to practice their interview skills on Dr. Ben-Zur's patients. The hours are long but it is worth the experience; the students will not only learn to interact with patients, present the cases, but also access to many guest lecturers, who are extremely nice and easy-going and relaxed. Those are offers that students will be glad to have. In my experience, I find the lectures at the end of the days, running from 3:00 PM to 6:00 PM, are very fun and interesting: the lecturers are friendly and the interactions are very conducive to learning, and the topics are varied and useful. I will recommend this rotation to any student who loves the challenges of a busy schedule, or wants to know more about interventional cardiologist or even outpatient cardiology.
-Nhan Pham OMS IV, Touro University California
---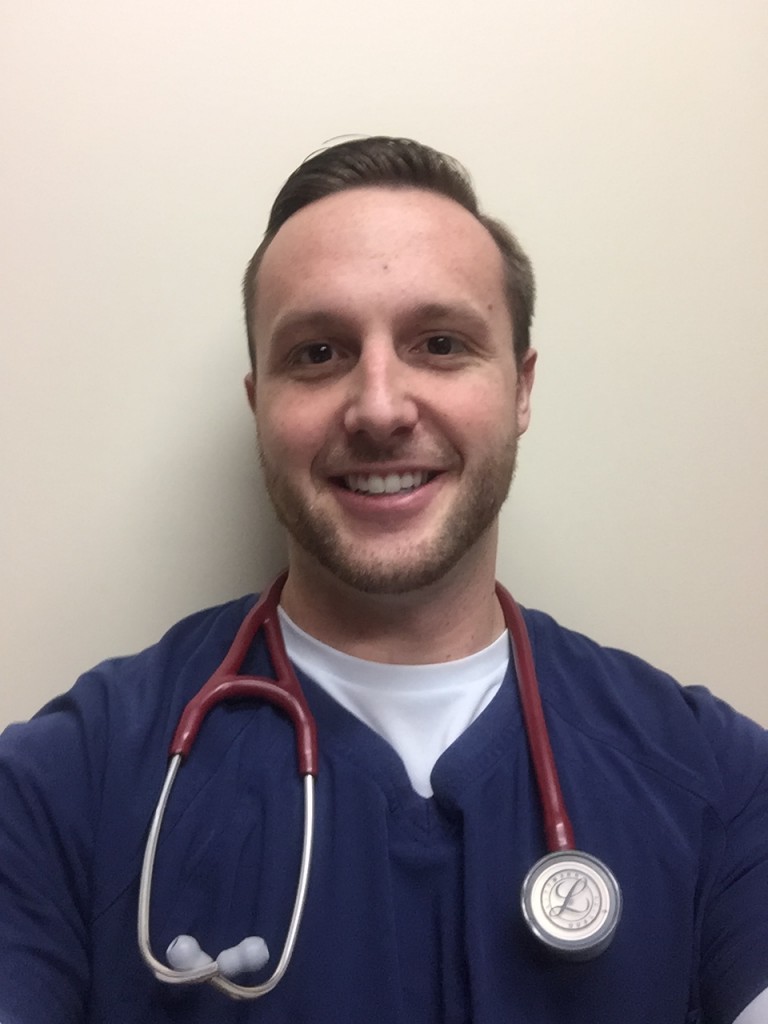 My time at the Cardiovascular Institute was an invaluable experience and one that I will not forget. From the family atmosphere of the office to the multiple guest lecturers, I got more out of this clerkship than I did any prior. What makes this clerkship standout from others was Dr. Ben-Zur's genuine desire for every student to learn, work hard and be part of his family. From the moment you walk through the door on your first day you are welcomed by your name by the staff and put to work. The office is a busy one–often giving students the opportunity to see 15 to even 20 patients in a day. These patients do not have simple colds or ingrown toenails–they have complex pathology that you will hardly see outside of a typical rotation. From aortic dissections to countless murmurs to resistant hypertension I walk away from this rotation more confident in my ability to recognize a problem and manage it accordingly.
In addition, after my time at Cardiovascular Institute I leave feeling poised and more self-assured in my abilities for a number of reasons. In being able to see upwards of 15 patients a day and presenting them to Dr. Ben-Zur, I feel that my presentation skills have improved drastically. There are no residents, no interns, just you presenting and going over plans with Dr. Ben-Zur which in itself is difficult to find. He teaches you how to communicate effectively from physician to physician in a non threatening way. Furthermore, Dr. Ben-Zur provides an environment similar to that of which students will see in their internship and residency years. Students work 6 days a week and 12 hours a day, constantly seeing patient's, going to lectures, performing Eccocardiograms, doing research and other various projects. While many students may look at the hours as too daunting, it prepares you for what is to come. Students who walk away from this rotation have reason to be confident going to residency interviews knowing they can handle any workload.
Lastly, I cannot stress the importance of the friendly staff and feeling as though you are part of the family while rotating here. All too many of us have been on rotations where preceptors make you feel like you are wasting their time or you have someone putting you in a corner to read. Here it is far from that. Dr. Ben-Zur has a reputation for keeping in contact with his students. While most students rotate for only a month, Dr. Ben-Zur has that much of an impact on his students that they go out of their way to stay connected. Additionally, Dr. Ben-Zur is a man who is willing to stick his neck out for his students. Constantly reminding students to give him a call when they have a difficult case many years from now or to give him a call when they are going to interview for a residency or job. It is these little things that make you feel appreciated and make your time worthwhile here.
-Benjamin Pugsley OMS III, Touro University California
---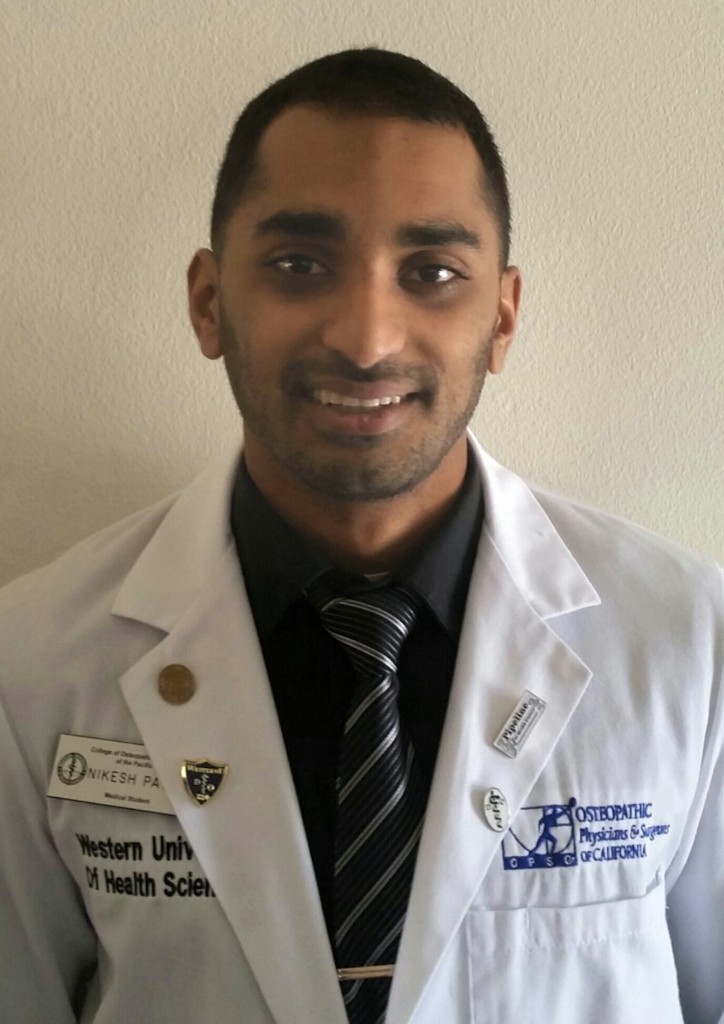 Rotating at Dr.Ben- Zur's office is a unique experience you will not get at any other rotation. From day one you get immersed into Dr. Ben-Zur's practice. You are exposed to a wide variety of murmurs, lots of EKG's, and multiple opportunities to get hands on experience with using ultrasound. During the day, you get to see patients and work on your interviewing and physical exam skills. In the afternoons, Dr. Ben-Zur either gives the students a lecture or brings in other physicians and lecturers to present on any given topic. On Wednesdays, you get the opportunity witness procedures done by Dr. Ben-Zur in the OR. We routinely saw coronary caths, radiofrequency ablations and pacemaker implantations. He explains the procedures in depth and has techs give us demos on pacemaker interrogation and cardiac electrophysiology.
While rotating through the Institute, I also built strong relationships with the office staff and fellow rotating students. The staff is extremely helpful in teaching you how to use the EMR and imaging techniques that are utilized on a daily basis. The demands of the rotation are intense considering the clinic is open six days a week starting at 6am. However, every moment in the office can be used to learn something new. In addition to reading EKG's and CT scans  you will learn more practical skills like interviewing at residencies and what it takes to run a private practice. Dr. Ben-Zur does a great job teaching us the pros and cons of having your own practice. He gives you insight on everything from web optimization to medical jurisprudence depending on what your interests and strengths are. I learned so much more than medicine on this rotation and am truly grateful for Dr. Ben-Zur and his amazing staff!
-Nikesh Patel OMS III, Western University of Health Sciences 
---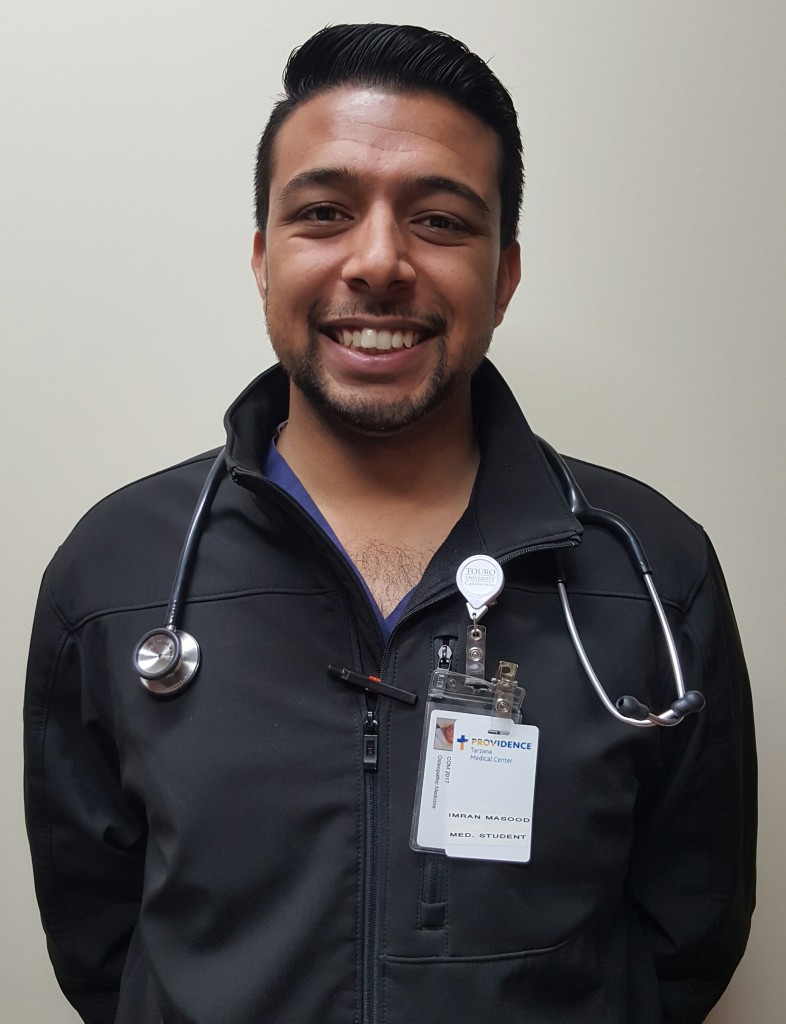 There are very few rotations that will provide the level of experience and clinical training as this one. Everyday on this rotation, I auscultated a new murmur, viewed multiple EKGs, Echos and ultrasounds, and was exposed to distinct pathologies that I had never seen before. The rotation is very intense work, the initial thought of working high-paced, 12-13 hour shifts, 6 days a week was very daunting, but it was well worth it. In my short time here, I have already seen myself grow as a person, and in my medical skill set. In the afternoon, there are guest lecturers who spend hours walking through commonly encountered medical cases in various specialties, medical-legal issues, and residency interviewing. Thanks to all this, I feel very well equipped for my intern year and beyond. Special thanks to Dr. Toomari for your time!
When you first walk in to the clinic, you are overwhelmed by the multitude of patient gifts and thank you letters sprawled across the walls. Many of the patients I met absolutely love Dr. Ben-Zur, and have asserted that they would not be on this earth without him. He is a unique physician in that he takes the time to greet everyone as they walk into the clinic. He remembers all of their names and truly treats them with humility and respect.
The staff here is awesome. Everyone is super welcoming and the team works very well together. Ramiro's energy made the long days seem shorter. Thank you all for making this experience such a great one!
-Imran Masood OMS III, Touro University California
---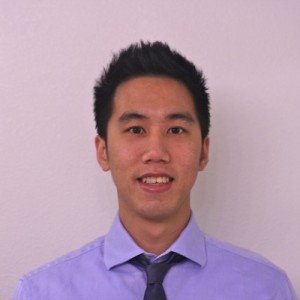 My time rotating with Dr. Ben-Zur has been the perfect example of life long learning. Dr. Ben-Zur constantly challenges us to learn new things, from EKG's, research, electrophysiology, or even practical topics regarding patient care and invaluable information about interviews for residency programs. Although the rotation may have seemed like a blur, I have come away from the past month with invaluable experience and knowledge. The level of engagement required of you at the Cardiovascular Institute puts you in a position to succeed from the start so that all you have to do is jump in. I especially enjoyed the talks we had after a busy day of seeing patients, because it allowed us to learn about relevant medical topics and discuss them as well. It was a great opportunity to learn from not only Dr. Ben-Zur, but also other physicians about how medicine works and what to expect in the future. Dr. Ben-Zur really wishes the best for all of the students who rotate here and has conveyed to us his wisdom and guidance on a daily basis. I cannot be more grateful for the opportunity to have worked with Dr. Ben-Zur and would recommend this rotation to every medical student.
-Nathan Kan OMS III, Western University of Health Sciences 
---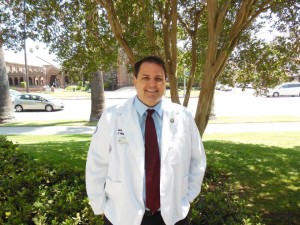 At Dr. Ben-Zur's practice his patient's come into a home away from home, as evidenced by the number of patient pictures within the exam rooms. One cannot help but experience here that Dr. Ben-Zur's patients consider him family as well. Rotating here, you feel like a welcome guest in the practice. The days are definitely long and there are many patients to see, but you will get the opportunity to see many different patients while at Dr. Ben-Zur's office. Each evening Dr. Ben-Zur or a guest lecturer is brought in to cover various topics in cardiology. This served to reinforce the various pathologies you see when seeing patients during the day. Every Wednesday you are with Dr. Ben-Zur in the cath lab viewing procedures; a good opportunity to see a patient's condition from management in the clinic to the hospital. If you are interested in an intense Cardiology experience, consider Dr. Ben-Zur's practice.
-Eric Lyon PA-S II, Western University of Health Sciences
---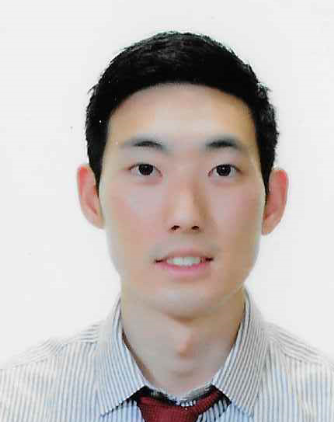 Cardiology is one of the hardest subjects to understand in the medical field. I was able to hear murmurs every day. The best part of this rotation was that I was able to see several patients each day. The best way to learn medicine is by seeing as many patients as possible. This rotation gave me a chance to learn how to manage chronic diseases such as CHF, Hypertension, and Diabetes Mellitus Type 1 and 2.  An amazing part of this rotation is the lectures given at the end of each day. The lectures range from management of hyperkalemia to Diabetic Ketoacidosis. You will not be let down if you rotate with Dr. Ben-Zur.
-Frank Choe OMS III, Touro University California
---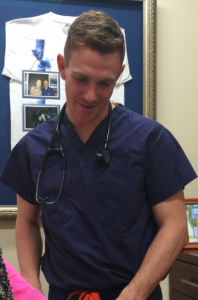 When I rotated at Dr. Ben-Zur's office, I learned so much. There are three things that I gained from this experience. First, I saw many patients. This is usually the most important aspect while on a rotation. There was a large volume of many different kinds of patients. I practiced my skills of taking history and physicals, presenting to the attending, and educating patients. All the while, I was able to learn about the different cardiac pathologies of these patients. At the end of this rotation, I felt comfortable identifying heart murmurs. Secondly, I was able to learn. Dr. Ben-Zur invited doctors from different specialties to come lecture at the end of the day. We usually got a lecture every day. I found these lectures extremely valuable, and I was able to gain much more knowledge of common topics in medicine and surgery. Dr. Ben-Zur is also a great teacher. He places a great importance on the learning of the students. Thirdly, Dr. Ben-Zur opened up many opportunities to expand my CV. We were able to complete a book based on the importance of diet and exercise called, "Our Heart to Yours: A guide to Better Heart Health using Diet and Exercise." Currently, we are in the process of doing a retrospective study. Overall, my experience at Dr. Ben-Zur's Cardiovascular Institute has been valuable. Thank you Dr. Ben-Zur and his AMAZING staff, you know who you are! 😛
-Trevor Graifman OMS III, Western University of Health Sciences
---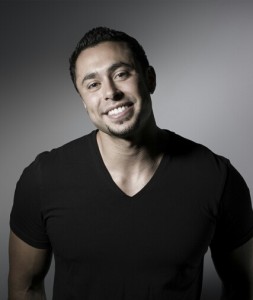 During this rotation, I have learned so much, I often felt like my head was going to explode. The lectures at the end of our shift were outstanding and the depth of information about the cardiovascular system that was presented was intimidating; however, this only motivated me to know more. Though I could continue to talk about how much I've learned on this rotation, that is not what struck me the most during my time here.
My time with Dr. Ben-Zur and his staff can be summed up in one word; emotional. And I don't mean the type of emotion I was feeling after having a day off after six straight twelve hour days, being on site by six in the morning every day. Dr. Ben-Zur has often spoken to us about how important it is to treat our patients like family and to approach everyone who comes into the office with open arms and the upmost respect, but he didn't have to tell us. This was something I witnessed with my own eyes, day in and day out. Dr. Ben-Zur and his staff lead by example and their love for their patients shows in their actions. Yes, the hours are long. Yes, Dr. Ben-Zur expects a lot out of his students. But that is because Dr. Ben-Zur knows that his patients deserve the best possible care. I went into health care because I wanted to be the best possible provider I could be, for myself and for my patients and Dr. Ben-Zur has given me a standard to shoot for. His impact is written all over the walls of his practice, in the smiles of all the patients whom lives he has touched. Thank you Dr. Ben-Zur and thank you to all your amazing staff.
-James Vella, PA-S II, Western University of Health Sciences
---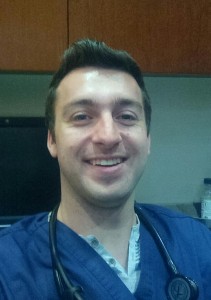 As a third year, hands on experience will make or break your growth as a student and yet it can be difficult at times to get the opportunity to practice various skills. This rotation will give you ample opportunities to practice EKGs, echocardiograms, and various applications of ultrasound. You will learn to not only interpret these tests, but practice them as well. This is a unique experience that separates Dr Ben-Zur's rotation from most other rotation sites. You will also get OR experience watching Dr Ben-Zur place various defibrillators, pacemakers, and perform ablations. While in the hospital, we have biotech reps explain these fascinating technologies as well as let us test them once they have been implanted. These experiences, as well as daily lectures from various physicians, truly solidify this rotation as unique and beneficial for medical students.
-Chris Rosse OMS III,Western University of Health Sciences
---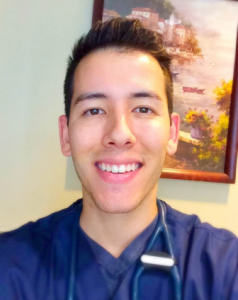 My time at the Cardiovascular Institute was incredibly rewarding.  It took me all but a few minutes on my first day to realize how in tune Dr. Ben-Zur was with his staff, his students, and above all his patients. He creates high expectations for each of his students because he understands everyone's potential and the importance of guiding students on their path to becoming remarkable physicians. Each day, in addition to seeing a handful of patients on my own, Dr. Ben-Zur would have me researching cardiology related topics, making presentations, running into rooms to see if I could hear a murmur on my own, have me learn how to conduct an echocardiogram, or he'd have me spend time expanding my knowledge of electrocardiograms. There really was no time wasted. After all, "Time Is Myocardium." 😉 One of my favorite parts of the rotation was that at the end of each day we had opportunities to engage in lectures/discussions either with Dr. Ben-Zur or with other physicians who walked through the same doors as us when they were students. The encouragement, knowledge, habits, and skills I gleaned from those lectures really were invaluable.
Lastly, the part of this rotation that impacted me the most was the relationships I observed between Dr. Ben-Zur and his patients. As medical students we cultivate our own bedside manner from the way we see our Attending's interact with their patients, and they can be either good or bad interactions.  More often than not I would see Dr. Ben-Zur greet each of his patients with a hug, an intentional hand shake, or his classic line with a smile on his face "come on in, we've all been waiting for you." That's good medicine.
-Daniel Leininger OMS III,Western University of Health Sciences
---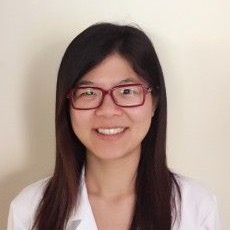 It was such a privilege to be able to join Dr. Ben-Zur's cardiology practice as a third year medical student. Dr. Ben-Zur's practice was the very first outpatient rotation site I have in my clinical years, and I am very grateful that it was set up this way. In this extremely efficient clinic, we are not only exposed to a variety of cardiovascular pathologies ranging from congenital heart diseases to the bread and butter diseases like hypertension, angina; but also get to learn how a highly functional outpatient clinic operates on a daily basis. To me, these are all very unique and valuable experiences that I have never been exposed to in the past, and I definitely appreciate this opportunity.
In addition, I truly enjoy the active learning environment that Dr. Ben-Zur and his staffs have created for all of us. Each day, there are 2 hours of designated time for student learning. Such time are used for didactic lectures taught by different attendings in cardiovascular surgery, nephrology, etc. For example, Dr. Lopez's lecture concisely and effectively painted the big picture that outlines nephrology, delivering to us a very clear approach to this difficult topic. Moreover, Dr Ben-Zur also provided us the opportunity to really master echocardiogram by allotting more than 8 hours of practice time, so that we can practice with each other to reinforce our learning. The amazing office staffs were the other reason that makes everything so enjoyable at the clinic. They facilitate the best working environment via creating a super friendly, family-like atmosphere, so everyone is able to maximize their potentials and focus on patient care.
If there were one single thing that impressed me the most about this cardiology office, it would have to be Dr. Ben-Zur himself. I cannot remember how many times when the patient came into the office, the first thing was to give Dr. Ben-Zur a big hug as if they were old friends who were parted for years. In fact, it is the case. Through talking to my patients, I learned that Dr. Ben-Zur had seen some patients for more than 15 years; many had pacemakers/stent placements performed by Dr. Ben-Zur. After years of excellent patient care and follow-ups visits, the physician-patient relationship is transformed into friendships, and continues to develop. Learning from Dr. Ben-Zur comes from so many aspects, and I am absolutely thankful for everything that Dr. Ben-Zur and his staffs have offered to students like me.
-Xin Zheng, OMS III, Western University of Health Sciences
---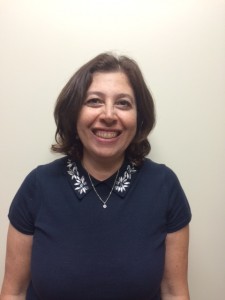 When I first walked in to rotate in the Cardiovascular Institute, I was so excited about all what I could learn in this cardiology practice. I was so cautious and overwhelmed with the amount of work or hours we are expected to do, but as soon as I met the staff in this office, I felt so lucky to be part of this rotation. Everybody is there for you, you can get all the help and support from all the staff more than you imagine or ask for.
Then I met Dr Ben-Zur, a very smart and caring doctor who takes care of all his patients' very well. He is always available for his patients at any time of the day.  The experience in this office is all hands-on experience, we learn about echo heart, EKG'S, Stress test, Duplex on the lower extremities and carotid too.  We also have daily lectures about different medical topics that will help us more in understanding different disease and pathology. I have never seen a preceptor eager to let his student learn as much as Dr Ben-Zur. I feel lucky to have this rotation in the cardiovascular institute because it will provide me with the experience I need to build my future career in medicine.
-Dina Bedwani PAS, Loma Linda University
---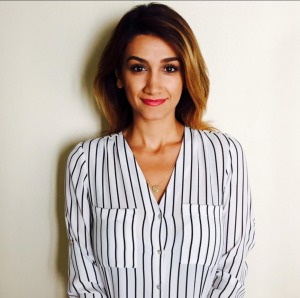 When I think of the first word that came to mind after my first day of working at the cardiovascular institute, I would say it was "overwhelming". That being said, I left that day feeling tired, intimidated, humbled, but most of all EXCITED. I expected to feel overwhelmed the first day, especially after hearing that I would be working 6 days a week and 12-13 hours a day. Despite knowing the time commitment I specifically requested this rotation for two reason: (1) My classmates informed me of how much they were challenged at this rotation site and how it forced them to learn, grow and become much more confident in the world of cardiology. This intrigued me because I have always had a particular interest in cardiology. (2) Dr. Ben-Zur himself. I was looking forward to meeting and working with him after visiting his website and reading the many testimonials by former students (some my own classmates) and patients. I remember thinking "can he really be this great?" The answer to that is absolutely yes, and great, is an understatement. I knew that the preceptor I would be learning from was just as important as what I would be learning since patient care is more than just facts and being able to interpret EKG's, it is the willingness to understand and find common ground with your patients, in order to build trusting and loving relationships between patient and provider.  I have never worked in a clinic where the doctor knew the name of every patient that walked through his doors, let alone a doctor who strives to greet as many of his patients himself as they come in. Most of my experience working in clinics was with patients who were known as "the ear ache in room 8", or patients who would sometimes go months without actually seeing the doctor who signs off on all their care.
Dr. Ben-Zur is an extremely compassionate, intelligent and warm-hearted human being who shows his patients and his students that their best interest is at heart and makes sure we know he is always available to us. He not only provides us with the opportunity to obtain plenty of hands on patient contact but he also brings in physicians from different disciplines to lecture on a variety of topics that are relevant to our learning and growing into future health care providers. The first day I walked in I was extremely nervous, but those nerves soon went away after meeting Ramiro, who walked up to us and the first words out of his mouth were, "I'm going to be your new best friend", and he was not only our best friend, but each and every patient's best friend. He greets the patients with a huge smile and a hug every time they come for a visit. This is so important given the fact that many of the patients have to follow up frequently, and giving them the best experience in the office is a great way to make sure they want to come back and be proactive in their health, knowing that the staff here really cares for them. The whole staff was very welcoming and made me feel part of the family. I was never afraid to ask a question and they took time from their work to teach us, whether it was learning how to perform and read an ECHO, or learning how to use to electronic medical records system.  I have learned that the knowledge of medicine alone is not enough when it comes to truly providing exceptional care for patients. You must also show compassion, determination, and be willing to constantly evolve and grow in your knowledge and with your patients.
-Rita Balyan PA-S II, Western University of Health Sciences
---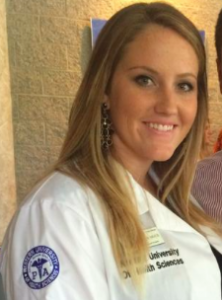 After a short time rotating here, I am already so thankful for all of the learning opportunities provided to me. I expected to get a better understanding of EKG's at this cardiac clinic, but I was elated to get a solid introduction as well as hands on training doing studies such as echocardiograms and ultra sound of the abdominal aorta, carotid artery, and lower extremity veins.  I have had the opportunity to observe placement of holter monitors and even watched stress tests. Many guest physicians come in to discuss important topics that are vital to my success.  Dr. Ben-Zur is extremely interested in helping each student learn as much as they possibly can. He wants us to not only be bright students, but passionate providers.
This clinic is unique in the sense that it is very hands on, giving me the opportunity to really figure out every aspect of how the practice is run. The patient volume is so high that there is never a dull moment during the 12 hour days.  Dr. Ben-Zur and his staff are very friendly and willing to trouble shoot any issues I run in to. I appreciate each one of them so much.
-Haley von Haven PA-S II, Western University of Health Sciences
---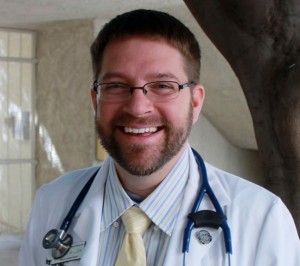 The people who work at the Cardiovascular Institute make this rotation what it is – an opportunity to truly see how medicine can and should be practiced. Dr. Ben-Zur and his staff treat every patient with the utmost respect and kindness, similar to how one would treat a close family member. Every patient I have encountered raves about how lucky they feel to have found this practice and to be a patient of Dr. Ben-Zur. They describe how their blood pressures and glucose, once highly uncontrolled, are now stable due to the sound medical and dietary treatments that Dr. Ben-Zur has advocated. As a PA student, it is a wonderful opportunity to see how a patient-practitioner relationship can be built and how it can truly benefit the patient's health.
Dr. Ben-Zur is not only an amazing physician, but also an amazing teacher. He truly believes in the value of educating his students. He gets his students involved in all aspects of the practice: getting a history, doing physical exams, educating patients about diet and exercise, writing up progress notes, and more. In addition, he brings in specialists to lecture on various topics. We also are given opportunities to learn how to do and interpret echoes, EKGs, and several other procedures. It is not an easy rotation, but it is one where you will learn how to be the best provider you can be.
-Saul Miller PA-S II, Western University of Health Sciences
---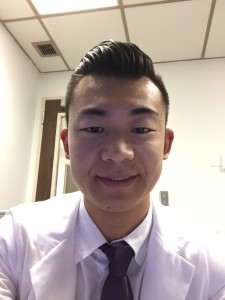 I have never seen any medical practice quite like this one, where the doctor knows the name of every single patient. One where you feel like family from the first second you walk in through the doors into the cardiovascular institute-it feels like my second home. You do a rotation here, and you will form a connection with some of the nicest physicians, medical students, radiology technicians, and some of the greatest patients in the world.
When I first walked in to the cardiovascular institute, I was warmly welcomed by my second family in the medical field. Bhagat and ramiro are such awesome people who will make learning the EMR and office logistics simple, efficient and easy to adapt to. I had such a great learning experience working with Dr. Ben-Zur. What I was not expecting from this rotation was the numerous amounts of didactic lectures we got during this rotation. I learned so much material not only in the field of cardiology, but also in endocrinology, nephrology, and even surgery! We constantly get clinicians from various medical fields to give phenomenal small group lectures on hypertension, dialysis, critical care and more! Dr. Lopez and Dr. Toomari's didactic lectures were absolutely amazing. Our lectures were structured but also allowed us to debate which allowed me to learn the material best. I also got to observe many invasive cardiac procedures such as cardiac caths, ablation, and ICD pacements. Procedure day was definitely my most favorite day of the week. In addition to observing interventional procedures, we got a lot of hands on time to master EKG and Ultrasound imaging.
Furthermore, the family at the cardiovascular institute values lifestyle and nutrition, which we do not get enough education on in medical school. I will be honest and say that this rotation was no walk in the park. We spent very long hours working and learning, but believe me, it was definitely worth it. The more work you put into a rotation, the more you will learn and grow. The rotation will test your stamina, medical knowledge, and clinical skills. However, I feel that I will be a better clinician and educator because of my experience here.
-Jordan Hui OMS III, Western University of Health Sciences
---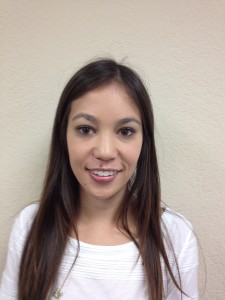 The rotation with Dr. Ben Zur was a unique experience that I had not had with any other physician or hospital site. Dr. Ben-Zur encourages his students to get to know his patients and spend time learning about their family, interests, diet and exercise routines so that we can incorporate these aspects of the patient's lives into their comprehensive treatment plans. Every day I hear stories about how Dr. Ben-Zur's patients' lives and health have changed for the better since they came under Dr. Ben-Zur's care. The ability to work hands on with patients and develop significant bonds through patient encounters made me realize again why it is that I am pursuing a career in medicine.
There are seemingly endless opportunities for learning on this rotation. Dr. Ben-Zur goes out of his way to make sure that we are learning something new every day.  During my time here there were several days where the Echo/EKG techs took time out of their days to train the students in how to read and perform echocardiograms and vascular ultrasounds. In today's imaging driven medical practice, this was valuable exposure that will help me on future rotations and as a physician. Additionally, Dr. Ben Zur has outside physicians in various specialties who are his friends and colleagues come and give lectures on various topics. These physicians are equally passionate about learning and encourage us to ask questions to deeper our understanding of the topics. Outside specialties include nephrology, surgery and gastroenterology. This provides for a well rounded medical education.
Lastly, my favorite part about this rotation was how quickly I became part of the office's family. Everyone here wants to be here and wants to make you feel at home. Within one day of being here everyone in the office knew my name and was helping me get familiar with the office. I was blown away by the culture of hospitality.
-Allison Sarmiento OMS III, Western University of Health Sciences
---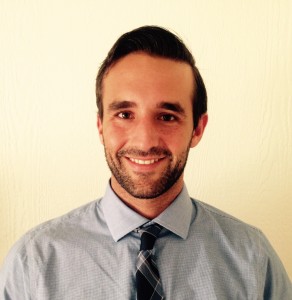 Arriving before sunrise, the warm light of the institute illuminates the man who is holding the keys to open the center for health and vitality. As we enter the Cardiovascular Institute that first morning, Ramiro's warm heart resonates with the love and healing power of Dr. Ben-Zur's office. Dr. Ben-Zur's success I believe is not measured by his impressive certificates on the walls, or by his prominent recognition throughout the community, but by the love he and his patients share. I am still amazed by his power to inspire a real revolution in his patient's diet and exercise habits. I realize it is only possible because his knowledge and expertise is fueled by a true dedication and commitment to his patient's total well-being. The medicine practiced here incorporates cutting-edge science with comprehensive lifestyle awareness and its implementation quickly brings you into something greater than yourself, as you become part of the family.
You will be challenged and given opportunities to release your full potential as an aspiring doctor. You will take part in direct patient care, carefully reviewing pertinent history and medications, and providing counseling on diet and exercise. You are taught to present accurately, thoroughly, and concisely. You take command to write notes and prepare prescriptions using the invaluable IMS software. A higher level of interpersonal communication is taught and employed promoting optimal patient care and office management. You will quickly become amazed at the continuous success stories and with time, humbled by your ability to help them continue.
Dr. Ben-Zur is an amazing mentor and director to his students. He is soft spoken and kind hearted, and he chooses his words with purpose. During the rotation a transformation in every student occurs: they go from learner to teacher, from insecure to confident, and from isolated to part of a greater cause. There is an opportunity to become involved with writing, designing, and filming important educational materials and publications. Excellent training and practice is planned for gaining experience with performing Echocardiograms and EKGs. A comprehensive training program is used which allows new students the opportunity to learn from their peers and predecessors before taking the lead to educate the next round of students. Frequent guest lecturers from successful doctors in various specialties present on high-yield topics. This rotation requires a dedication of time and energy, but the returns it pays are 10-fold. I never could imagine 12 hour work days going by so quickly, and it was due to the intellectual stimulation and interpersonal connections fostered during this rotation.
I most highly recommend any motivated medical student to perform a rotation with Dr. Ben-Zur. My advice for a successful rotation is to be proactive, responsible, and strive to take part in the synergy that takes place here. The time spent with Dr. Ben-Zur and staff is not only a unique opportunity to learn a lot in a short period of time, but it is guaranteed to be a valuable experience for those who aspire to become astute, efficient, effective, appreciated and successful medical professionals.
-Shawn Whelan OMS III, Western University of Health Sciences
---

Dr. Ben-Zur has been the most inspirational preceptor that I have had the honor of learning from. I have learned more in these four weeks than I have in months of studying Cardiology in the classroom. He not only expanded my knowledge behind the science of cardiology, but demonstrated the art of patient care.
What I remember most about my first day was the positive energy in the office. Every employee made me feel welcomed, included, and comfortable with asking questions; traits that are invaluable in a helping profession. As soon as the first patient walked in the door I heard someone say, "Come on in, we've been waiting for you!" Dr. Ben-Zur creates an atmosphere where patients feel comfortable being vulnerable, knowing they're receiving the best care from every staff member.
Dr. Ben-Zur also ensures that his students excel both in the clinic and classroom. He brings in physicians from various specialties to lecture on topics that are relevant to our expanding knowledge base. He exposes us to the cath lab where we continue to learn from various techs, pacemaker specialists and physicians.
I am so appreciative of the hard work, compassion, and dedication that Dr. Ben-Zur has shown me. Thank you, Dr. Ben-Zur, for helping shape my future in medicine and inspiring me to be an advocate for my patients.
-Kelli Lem PA-S II, Western University of Health Sciences
---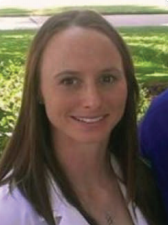 Working in Dr. Ben-Zur's cardiology practice has been a fabulous experience.  I have learned more than I ever thought I would on a rotation.  We were expected to contribute immediately.  The staff trained us on office procedures and how to log patients into the EMR system so that we could independently handle outpatient consultations from the outset.  This was intimidating at first, but everyone in the office was available to help us learn.  Dr. Ben-Zur has been a great role model.  What is most inspiring about Dr. Ben-Zur is his dedication to patients.  He instantly puts them at ease with a personal greeting and it is obvious that patients are very comfortable in his care.
Dr. Ben-Zur also is very dedicated to his students and his desire to impart technical knowledge about cardiology to his students is amazing.  In addition to learning through our patient interactions, Dr. Ben-Zur invited us to observe his procedures in the operating room.  From AVNRT ablation to stent placement, Dr. Ben-Zur does it all and shares all aspects of cardiology with his students.  In addition to the on-the-job training, guest lecturers were brought in each day to further broaden our knowledge.  Dr. Ben-Zur placed high demands on his students both to contribute to his practice and to learn as much as possible about cardiology.  We worked long hours to accomplish all that was expected of us, but the days passed quickly due to the positive learning environment created by Dr. Ben-Zur.
Working alongside Dr. Ben-Zur's has been an absolute privilege.  I appreciate the breadth of experience and the depth of knowledge that I have gained in this rotation.  I enjoyed the opportunity to independently work with patients from the outset.  The support of Dr. Ben-Zur and his office staff has been incredible.  I have learned a tremendous amount on this rotation and I will greatly miss working with Dr. Ben-Zur and his amazing staff once my rotation is over.  If you have the opportunity to rotate here, don't miss it!
-Sarah Hassman PA-S II, Western University of Health Sciences
---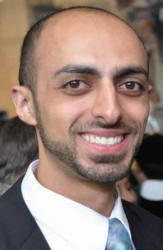 My experience with doctor Dr. Ben-Zur has been nothing short of amazing. As other students have stated, the idea of starting at around 5:45 am, staying for a full 12 hours, and doing so for 6 days per week is intimidating. But when I came to the clinic and started seeing patients, interacting with the staff, looking at labs and procedures performed, and observing surgeries, I quickly came to realize how valuable this rotation truly is. Dr. Ben-Zur loves and cares for all of his patients. He is an advocate of interpersonal relationships and making patients feel welcomed, loved, and cared for. The patients absolutely love Dr. Ben-Zur and I have heard of countless stories of how "I am still alive today because of Doctor Ben-Zur" or "you are the privileged few, you are working for the best doctor I know."
Dr. Ben-Zur is a brilliant physician and has a profound level of knowledge. His rotation is set up specifically to teach and mold student into excellent future practitioners who are prepared for whatever may come their way. Dr. Ben-Zur brings lecturers on a regular basis to teach on topics such as nephrology, urology, gastroenterology and advanced imaging (such as CTs, Echo, and Angiography). He takes you aside and shows you interesting cases when they present. He has you research topics and present on them. All the while, you are seeing patients, presenting to Dr. Ben-Zur, writing up patient notes, and writing prescriptions (that Dr. Ben-Zur verifies and signs). You are entrusted with much. Expect to learn how to multitask, build relationships with your patients, and become efficient in your job.
This rotation is not for the lazy or the faint of heart. Come with a good attitude and be eager to learn. You will come out of this rotation with invaluable experience that will serve you for the career ahead.
-Mario Rofael, PA-S II, Western University of Health Sciences
---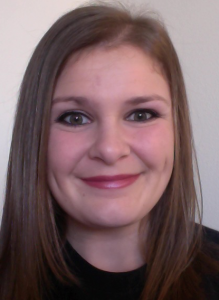 Have you ever been on a rotation before where you see 15 patients in a row and every single one of them stops to tell you a story about how the doctor is the most amazing man they've ever known and how he saved their life? Yeah, I hadn't until I started this rotation. I cannot stress enough how absolutely incredible this rotation is. It would be a huge mistake to pass up the opportunity to learn from Dr. Ben-Zur, even if you don't plan on pursuing a career in cardiology. Beyond the vast amount of information that you will learn on this rotation and all the hands-on experience you will get using EKGs, echocardiography, and stress tests, the truly invaluable component of this rotation is being able to learn from and observe a doctor who cares more for his patients than any doctor I have ever seen before. Dr. Ben-Zur is the kind of doctor who drives to the hospital at 11 PM and sits at the patient's bedside holding their hand all night. He is the kind of doctor who never turns away a patient in need and yet, despite the frequent walk-ins and the high patient volume, I've never seen a clinic run so efficiently with zero patient waiting time. He's the kind of doctor who never brushes off a patient as "crazy" or minimizes their symptoms. He takes every patient seriously and gives every patient the best care possible. Be prepared to work hard, but the days fly by and everyone in the office is working just as hard as you are. You'll come here and learn a ton of cardiology, and you'll leave with a better idea about what it takes to be a physician who actually makes a difference, inspires genuine change in his patient's lives, and truly believes through-and-through that the patient always comes first.
-Diana Moers OMS III Western University of Health Sciences
---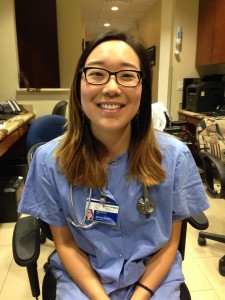 It has been an honor to be a part of Dr. Ben-Zur's team. As a third year, this was only my second rotation and I had heard this was to be a challenging one. From the first day, however, I was immediately blown away by Dr. Ben-Zur and the staff who were more than willing to explain the EMR, the office workflow.
Ben-Zur's office is unique in that patients return every other day, or week, or month, depending on their disease state. As a result, you see the same patients often times and become familiar with their stories and their lives. Often times, as third year med students, we are allowed very limited participation in patient care. Here, we are given more responsibilities and are encouraged to actively participate in our patients' care. Because we see the same patients over multiple visits and can see the payoff or unfortunately, the result of non-compliant patients. It gives you a taste of what it means to treat chronic diseases but it doesn't let you leave in frustration since you won't be seeing the patient again. Rather, there's a greater invested interest to motivate patients to change. This rotation is a time commitment but it is worth it. It teaches you that despite long hours, a high patient load, difficult patients, less sleep, and nights cramming material, seeing that your time with your patient really did make a difference makes it all worth it. After all, isn't this why we got into medicine in the first place?
-Michelle Yim, MPH OMS III Western University of Health Sciences
---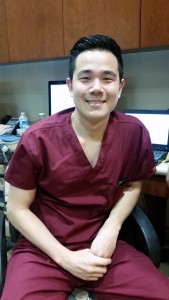 I am grateful to have worked with Dr. Ben-Zur.
From the outpatient setting to the cath lab, I have had an amazing time with Dr. Ben-Zur. This is a great opportunity if you want to challenge yourself and work towards becoming a better physician.
What most strongly resonates with me is Dr. Ben-Zur's dedication to educating and challenging his students. From allowing students to observe cardiac procedures to providing didactics on advanced electrophysiology and clinical medicine, Dr. Ben-Zur covers it all. Furthermore, he brings in guest physicians and lecturers to cover topics that students want to cover. Also, he gives students multiple opportunities to work with one another and learn from a team environment.
Most importantly, what I appreciate about Dr. Ben-Zur is the nurturing environment he creates. He consistently pushes his students to thrive, but always in a safe and protected setting. This is a place to learn medicine and work on becoming a better physician. Thank you Dr. Ben-Zur for all your help in my future career!
-Chay Bae, OMS III Western University of Health Sciences
---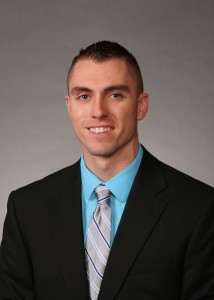 "Working with Dr. Ben-Zur was an excellent experience to say the least.  With a vast mixture of hands on training, surgery, and office visits it was an extremely well rounded practice to rotate at.  The office attracts students from various levels of medical education which also provides the opportunity to work with professionals from around the world.
Dr. Ben-Zur and his staff deserve a high level of recommendation for the training they provide."
-James Distin, OMS III  Lincoln Memorial University – Debusk College of Osteopathic Medicine
---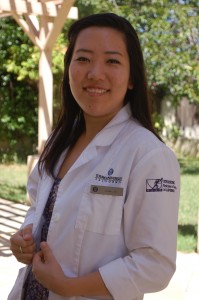 "This rotation has been one of the most fulfilling experiences I have had as a medical student thus far. While the prospect of starting each day before 6 AM was daunting at first, I have come to look forward to coming in each morning at this hour. Dr. Ben-Zur's compassion for his patients is so evident, and I truly admire his ability to connect with each and every person that walks through the door. The entire staff is so friendly and fosters a family-like environment. I felt welcomed, regardless of the activity I was doing, and whenever I had a question, I always had plenty of people willing to help me. Interventional cardiology is such a complex field, but Dr. Ben-Zur's ability to guide the students in their learning while providing plenty of opportunities to participate in patient encounters makes this rotation so incredibly rewarding."
– Susan Lee, OMS IV, Touro University California
---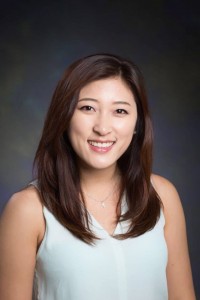 Rotating with Dr. Ben-Zur is hard. You report every morning (Sunday to Friday) at 5:30am when the street lights are still on, and you leave at 6:00pm when the street lights turn on. You do not have a break and you are expected to perform as sharp as a needle everyday. HOWEVER, you are the one who has the better end of the stick. While you are thrown into this routine for one month, Dr. Ben-Zur and his staff are doing the same for months…AND MORE. As an electrophysiology physician and interventional cardiologist, Dr. Ben-Zur provides care as a surgeon and as an outpatient clinician. During the week, he meets with patients at his clinic. I love when he says "Hello, come on in, we've all been waiting for you" with the warmest smile to every patient who walks through his clinic doors. It makes me feel good because I know the patient feels welcomed while walking into a clinic for an illness he/she battles everyday. It helps me know that each patient has a relationship with Dr. Ben-Zur and makes me want to maintain that relationship by conducting a good evaluation of that patient. Presenting to Dr. Ben-Zur was difficult at first, but with the help of your fellow rotating students and the office staff, I was able to quickly pick up my weak areas and improve my presentation skills.
When he is not in clinic, Dr. Ben-Zur is prepping for various procedures like angiograms and stent placements across the street at Tarzana Hospital. He wants us in at every procedure and does not waste a moment's time trying to help us learn as much as we can. He will ask us questions, have us read images, have other clinicians/technicians explain difficult concepts to us, and more. It is without a doubt a rich learning environment that demands work, but proves to be an immensely valuable experience that cannot be expressed in a merely written testimony.
When you are not in clinic or at the hospital for procedures, you are learning from a guest lecturer who Dr. Ben-Zur brings in a few times a week. You go over various topics depending on the lecturer's specialty and it becomes an intimate environment that is open to any discussion. I particularly enjoyed when Dr. Ben-Zur brought in Dr. Toomari, a GI specialist and surgeon, to teach us how to read CT scans.
It is obvious that the students on this rotation and his staff highly respect Dr. Ben-Zur and follow by his example. I was able to witness how to care for a patient from the heart of a doctor. I can only hope to carry this impression with me and pass it on to my patients as a future clinician.
– Julia Kim OMS III Western University of Health Sciences
---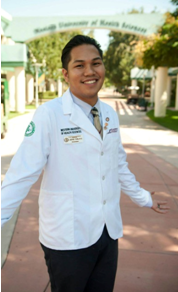 Dr. Ben-Zur is the rotation to choose! He cares about your success as a student and he finds every opportunity to teach you. Physicians from a wide range of specialties and backgrounds teach us at his clinic like Dr. Toomari, a general surgeon, Dr. Ong, a cardiologist, or Dr. Lopez, a nephrologist. The hours are long, but rewarding! Each day provides unique experiences, which in turn will make you a better physician. The more patients you see, the more knowledge you gain and subsequently the better prepared you are in other rotations. Dr. Ben-Zur is a great mentor and teacher and I am grateful for the opportunity to be under his guidance. I can honestly say that I learned more in this rotation in one week than some other rotations I was in for a month! Read every testimonial in this page, so far everyone has taken something from it and if you rotate with Dr. Ben-Zur and his staff you will not regret it.
-Side note: The staff is great! Everyone is super nice and willing to help each other out. It's a great team of people with diverse experiences and backgrounds. Housing is available just ask!! Shout out to Ramiro and Bhagat you guys make everyday an interesting one!
-John Daliva OMS III Western University of Health Sciences
---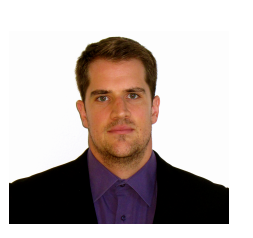 Third year of medical school is all about what you decide to make it, in terms of both academic learning and clinical experience. So when I was mapping out my third year electives, contacting Dr. Ben-Zur was the first move I made. I wanted to be challenged by the best physicians in the area, knowing it will make me a better physician one day. I was challenged everyday at the Cardiovascular Institute, be it by the large patient load, understanding medication interactions, or preparing for the afternoon lectures. With these challenges comes expectations and Dr. Ben-Zur expects a lot from rotating students. These expectations are because of the intense passion Dr. Ben-Zur has for providing the best possible care to his patients. As an osteopathic student it is difficult to implement OMM in the fast paced outpatient setting. However Dr. Ben-Zur not only allows his students to use OMM but also encourages it whenever he sees appropriate.
Rotating with Dr. Ben-Zur I learned much more than medicine. During this rotation I learned the "hidden curriculum," the one not taught in books or in school. I learned how a physician should interact with patients, how to treat staff members, how to avoid litigation, and everything else that goes into running a successful practice. The goal of Dr. Ben-Zur is to see his students thrive as future physicians. His passion to teach evident though numerous didactics he sets up with local physicians, to the time he takes to answer questions, to offering advice to students on interviewing for and applying to residency programs. This rotation will benefit students going into any specialty. I cannot be more thankful to Dr. Ben-Zur and the rest of his staff for making me feel as part of the family during my month at the Cardiovascular Institute.
-Clayton Chiapuzio OMS III Western University of Health Sciences
---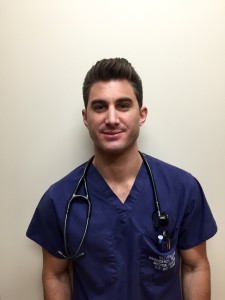 Rotating with Dr. BenZur has been an invaluable experience. Due to the fact that his practice includes interventional cardiology, invasive electrophysiology and cardiac pacing, you truly are able to gain a solid grasp of the Cardiology specialty as a whole. After four weeks, I can honestly say  that I have developed a much deeper understanding of how to interpret EKGs, conduct ablation and angiogram procedures and understand the underlying physiology, and manage angina and other common cardiac symptoms. No matter what specialty you are perusing, the knowledge gained under Dr. BenZur's guidance will provide tremendous benefit. It is clear that he aims to accomplish this by having daily discussions covering various topics outside of cardiology from pancreatitis to nephrolithiasis. Also, being that he has been on many residency program interview teams, he is eager to offer any advice to his students on how to interview successfully.
Another important point worth mentioning is that the staff and overall work environment at the Cardiovascular Institute is extremely pleasant. This becomes clear as early as day one when assistance is coming from every direction whenever it is sensed that you are struggling. Overall, this in one rotation that every medical student should definitely take advantage of.
-Austin Apramian OMS III Western University of Health Sciences
---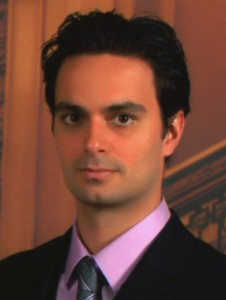 Starting any new rotation can be daunting. Each month is a new workplace with new people in a field of medicine that a 3rd year medical student is essentially thrown into. What I immediately noticed on day one of my rotation with Dr. Ben-Zur at the Cardiovascular Institute was how warm and welcoming the entire staff was. From the first day, it was apparent to me that this was not just a place where employees and healthcare providers came to work; rather, it was more like a family where people supported and motivated each other to be their best.  From working with the kind staff, listening to visiting lecturers, and engaging a diverse array of patients alongside Dr. Ben-Zur made each day an opportunity to learn, grow and become a better future clinician. Out of all of my rotations in the past year, I can confidently say that this has been one of the most fulfilling, challenging, and above all, rewarding.
-Eyden Sayah OMS IV Western University of Health Sciences
---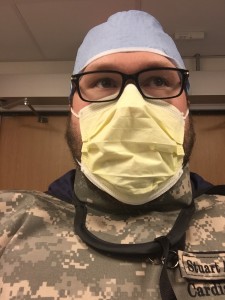 Rotating with Dr. Ben-Zur gives you the opportunity to learn how to work-up and manage complex patients with multiple co-morbidities. Because these patients require such close and frequent follow-up, you are afforded the rewarding opportunity to see patients' improve drastically in an outpatient setting. One of the most interesting as well as rewarding experiences is following a patient from clinic to EP/cath lab on procedure days and then again noting the patient's improvement in clinic. Furthermore, each day is capped with didactics from either Dr. Ben-Zur or a guest lecturer. Nothing is more valuable to a student than insight given from years of experience and after rotating here you will be more prepared to care for patients in emergency, inpatient and outpatient settings.
-Richard White OMS IV Western University of Health Sciences
---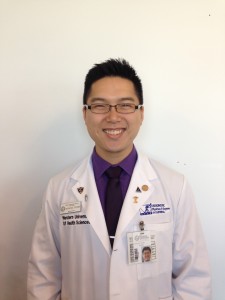 Working with Dr. Ben-Zur has been an enlightening experience!  Being my first rotation of my third year in medical school, I was both excited and nervous.  I had seen patients in a volunteer setting during my first two years for short periods of time, but I had never been exposed to patients at a private practice in an extended period of time.
Not only have I seen various cardiac cases, from very common to very obscure conditions, there is a lot of teaching from Dr. Ben-Zur, as well as from the other staff members.  We've reviewed topics that are not only in cardiology, but also in nephrology, endocrinology, and many others!  This is a great rotation to learn about how cardiology is not just a separate entity, but interconnected with all of medicine!
In addition, the office staff members were extremely friendly from the very start!  Everyone here fosters a family environment where I not only feel close with the other staff members and rotating students, but also with the patients as well.  I think overall, this experience has been one of the best experiences I have had yet as a medical student and I highly recommend anyone who wants a challenging, fun, and educational month to rotate here!
-Raymond Truong OMS III Western University of Health Sciences
---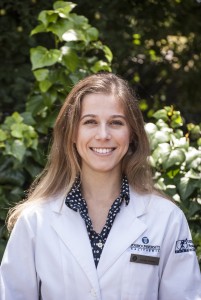 It has been a privilege working under the tutelage of Dr. Ben-Zur and all of the magnificent staff who have made this such a valuable rotation.  Every day presented a new challenge whether it was the high patient load or the material we were going to cover in didactics that afternoon, but it has been a valuable experience. I chose a cardiology rotation because I felt that my functional knowledge of cardiology was one of my weaknesses and I can say with confidence that it is now one of strengths.
-Brenna Sommer OMS III Touro University College of Osteopathic Medicine
---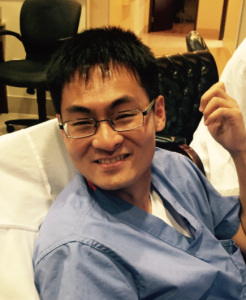 Every rotation has something to offer, but very few rotations can offer everything. After a month it's obvious that rotation with Dr. Ben-Zur is that one rotation. You will be able to engage in patient care, procedures, and general knowledge on a daily basis. From the staff to the patients and certainly Dr. Ben-Zur himself, it's clear that everyone involved is dedicated and open. I thoroughly enjoyed my time here and am sure that any student coming through would thoroughly agree.
-Piers Pravdo OMS III Western University of Health Sciences
---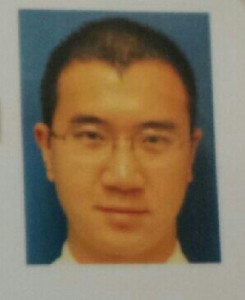 Dear Dr Ben-zur,
Thank you so much for spending so much time teaching us on this rotation. It is especially touching to me personally seeing how extremely busy you are all day. I also appreciate it very much that you genuinely care for all the students and staff in the office. You create a very welcoming and warm working environment for your clinic, which I enjoyed very much throughout my rotation. It has been a fantastic experience, and I look forward to working with you again after my residency, should I find myself back in southern California!
-Khoi Tran OMS IV Western University of Health Sciences
---
Dr. Ben Zur is one of the kindest doctors that I have ever met and his dedication to the wellbeing of his patients is evident in everything he does. In the two weeks that I have been at the clinic, I have already learned so much. The hours at this rotation are long and there are many patients to be seen each day. However, it is all worth it in the end because of the amount of learning that takes place at this clinic. Although Dr. Ben Zur's schedule is very busy, he always takes the time to give us informative lectures. It is very apparent that Dr. Ben Zur is extremely well versed in cardiology because he is able to break everything down in a manner that is easy to understand. Whenever there is a teaching point, Dr. Ben Zur makes it a point to make sure that his students can learn, whether it is learning about echocardiograms, angioplasties, or ablations. Not only does Dr. Ben Zur inspire his students to learn more but also to be better healthcare providers.
Margaret Tsai, Primary Care Physician Assistant Program Keck School of Medicine of USC
---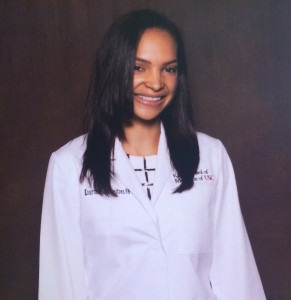 If I can sum up my experience working at the Cardiovascular Institute thus far, I would say it is hard work but well worth it. Within just two weeks of rotating here, I can confidently say that my knowledge for Cardiology has improved tremendously. Dr. Ben-Zur represents an ideal mentor, challenging his students to remain cutting edge practitioners. From having his students read up on the newest technology, or teaching us invaluable skills such as performing and interpreting Echocardiograms, Dr. Ben-Zur has helped develop me into a more competent, well-rounded and competitive healthcare provider. Going into this rotation, I already had interest in cardiology and personally requested this rotation with hopes of solidifying my passion. My hopes have become a reality. Dr. Ben-Zur and his staff have been undeniably welcoming, supportive, and overall an enjoyable team to work with. More importantly, I have taken from this rotation the importance of putting your patient first. Here, the quality of patient care is ideal with the needs of the patient put first. You learn to be more than just a provider, but a friend who is capable of connecting with patients on a personal level. At times, I found myself trying to convince my own family members to come and be assessed her at the clinic, because the environment is overwhelmingly positive.
Whether your interest is in cardiology or not, I highly recommend doing a rotation here at the Cardiovascular Institute. I assure you that the experience will be an invaluable one.
-Kourtnie Schweitzer, Primary Care Physician Assistant Program Keck School of Medicine of USC
---
It is really apparent that Dr. Ben-Zur loves his patients and even more apparent that he takes his task of educating students seriously.  Teaching is second only to patient care in this clinic.  I learned more about cardiology in the first two weeks of this rotation than anywhere else.  Although the hours are long, Dr. Ben-Zur carves time out of the busy schedule to ensure you are taught electrocardiograms, echocardiograms, carotid artery duplex scans and much more.  Whatever field of medicine I choose, there are lessons from Dr. Ben-Zur that will carry over into my practice and make me a better practitioner for it.
–  Chrissy Stolsig PA-S, Western University of Health Sciences
---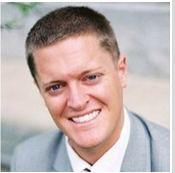 "Working at The Cardiovascular Institute has been the highlight of my clinic career. Dr. Ben-Zur's innovative approach to medicine has raised my clinical capabilities to the highest level."
-Michael Sheflo OMS III Western University of Health Sciences
---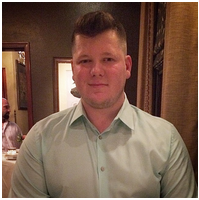 "Dr. Ben-Zur is one of the most dedicated physicians that I have ever met. He elevates students and creates a learning environment that allows for profound intellectual and personal growth. After working with Dr. Ben-Zur, I know for a fact that I am now a better clinician, student, and person."
-Matthew Gill OMS III Western University of Health Sciences
---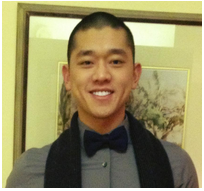 "Dr. Ben-Zur and his staff foster a intense but very friendly learning environment that pushes students to rise beyond their own personal expectations. Beyond teaching the fundamentals of cardiology such as EKG interpretation, performing and analyzing echocardiograms, medication management and much more, Dr. Ben-Zur nurtures the art of medicine within his students. This rotation is hard work, but the rewards are immense. Come rotate here and elevate yourself!"
Edward B. Lin OMS III Western University of Health Sciences
---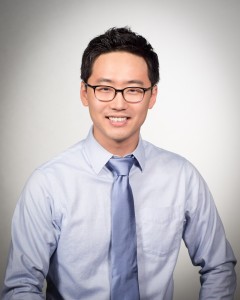 The best part of Cardiology with Dr. BenZur is the EP and PCI procedures at Providence Tarzana. Students get many opportunities to get a thorough understanding of the concepts and technologies involved in each procedure. He involves other physicians, techs and reps in teaching which I found to give a very well rounded and comprehensive picture. The clinic has many diagnostic imaging and tests available. Students get to try their hand at echocardiograms and get detailed lectures on workings of pacemakers and ICDs. Students learn to interpret ECGs very well. Many patients follow up frequently which is nice as we may get to see the same patient several times within the month and follow his/her progress.
-David Kim OMS IV Western University of Health Sciences
---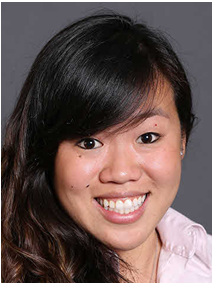 My experience at Dr. Ben-Zur's office has been nothing short of amazing. Even with a high volume of patients, Dr. Ben-Zur and his staff allocate time to teach their students in every situation that presents itself. From the lectures provided by Dr. Ben-Zur to being taught by some of the other most advanced experts in Cardiology, this rotation has everything to offer any aspiring medical professional! With Dr. Ben-Zur's expertise in cardiac pacing, Electrophysiology, and Intervention Cardiology, students are equipped with the information and resources needed to build a great foundation in cardiology. The long hours and demanding schedules allow for the high volume of patient contact and observing some of the most up to date procedures that include state of the art technology Cardiology has to offer.
Much like the care provided to every patient at the Cardiovascular Institute, students from all fields of study are treated with the upmost respect and attention. Dr. Ben-Zur and his staff create an environment that welcomes and nurtures lasting relationships, both personal and professional. The camaraderie I experienced here amongst the staff and the other students has been truly inspiring. Working alongside a team that continually challenges and keeps one another accountable have been a driving force in my growth here. Having had a few rotations already, it is apparent that what I have here at the Cardiovascular Institute is a gem and truly a lost art in medicine. With Cardiology being one of the toughest topics I've had to learn in my academic career, this rotation has made it much less daunting than it really is. The level of understanding that I have now is something that I am proud of, for which I had to work hard to earn, but also a tool that I will be applying in my own practice. As all the other students that have had this rotation will attest, I believe what we have gained here puts us ahead of our colleagues. For that and everything else Dr. Ben-Zur does for us, I am sincerely grateful.
It is a great honor of mine to have worked alongside Dr. Ben-Zur and I am absolutely flattered by his eagerness in helping me grow as a practitioner. I am inspired to continue growing in my practice and I feel confident to pursue this journey knowing Dr. Ben-Zur will always be there if I ever needed it.  The amount of time I have received being mentored and educated by Dr. Ben-Zur is something I will cherish forever. In addition, my time spent with Ramiro, Bhagat, and the rest of the awesome staff is one that I will always remember.
-Crystal Teng PA-S Western University of Health Sciences
---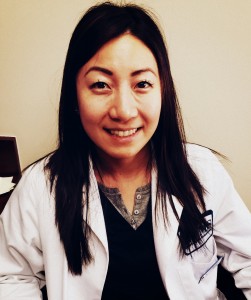 I remember my first day.  At 5:50 am, I entered through the magical double doors, and arrived in a cardiology world.  Ramiro greeted me and immediately, I felt welcomed and my nerves were at ease, which set the foundation for what I would experience as Dr. Benzur's student.  Inside the building, I found structure, nurture, compassion, and the thirst for knowledge.  There was never a moment when I was not learning something.  To start, I saw a couple of patients with a seasoned student, then familiarized myself with the EMR system by scribing patient notes, prepared mock patient presentations with another student, and then started to see my own patients and do my own notes.  It was quick, but it pushed me to always be alert.  My experience has continued to be amazing.
At this office, I was able to work alongside not only PA, DO, and MD students, but also students with specialties in ultrasound as well as staff with many years of experience.  This was extremely beneficial, and allowed me the opportunity to learn about ultrasounds and electrocardiograms.  I remember when Evie dedicated over an hour of her time teaching me the different echocardiogram images of several patients and then several days later, I performed an echocardiogram on another student.  Every week, I had the opportunity to observe procedures at Tarzana Hospital, such as atrial ablations and cardiac cathetherization and stent placements.  Each time, Dr. Benzur asked specialists who were present at the hospital, to teach the students about the specific procedure we would see that day, which proved very informative.  There was always a teaching moment.
What sets this rotation apart from my many others is the people here.  Many times patients would comment "I feel like I'm at a home" and there is no other way to describe it.  I feel really lucky to have found Dr. Benzur's home, his office, and his work and patient family.  Home is where the heart is.
-Wendy Lin, PA-S at Eastern Virginia Medical School
---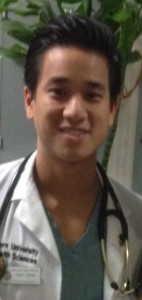 This Cardiology rotation was a great learning opportunity and a great experience overall. The hours were definitely long, but the exposure to cardiology was priceless. You get to see a wide variety of cases. Cases ranging from your routine INR surveillance to a complete cardio work-up. Even with having 6 students for the month, the amount of patients I got to see a day was more than enough. Dr. Ben-Zur creates a perfect environment for learning. He has lectures for the students to further their education/experience, either from his own personal experience and knowledge or from other specialists in Cardiology. For example, specialists in Pacemakers gave us a detailed explanation on why a patient would need a pacemaker and how it works. It is one thing to simply read about the topic in textbooks, but to really understand it is another. I am the type of student that enjoys understanding how and why things work. I felt like this rotation definitely accommodates my learning style. You get a lot of experience taking histories, physical exams and reporting as well. Dr. Ben-Zur made sure we learned about diagnostic testing and allowed us to have hands-on experience. For example, we had the opportunity to play around with the ultrasound and perform echocardiograms on one another. We also have a day designated for surgeries. We get to see procedures ranging from pacemaker placement to ablations. The staff was great working with. Everyone was friendly and helpful. If you are looking for a good rotation in cardiology, I'm sure you can find one. However, if you're looking for a great rotation, rotate with Dr. Ben-Zur!
-Dan Tran PA-S Western University of Health Sciences
---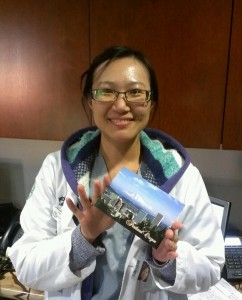 Under Dr. Ben-Zur's guidance and supervision, students learn to detect the subtle physical signs in patients with various kinds of heart disease as well as to manage the full spectrum of patients' conditions. Dr. Ben-Zur teaches the student precious lessons and shares his experiences whenever possible. In this rotation, the students will have plenty of opportunities to practice presentation, to familiarize with the diagnostic tests, and to observe procedures. Everyone in the clinic is helpful and encouraging. More importantly, they all share the spirit of teamwork and have a caring heart for the patients!
-Almira Yang OMS IV Western University of Health Sciences
---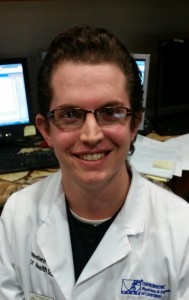 Rotating at Dr. Ben-Zur's has been a fantastic experience. The care and compassion that Dr. Ben-Zur and the whole office staff pours into providing quality health care for their patients is unparalleled to any office that I have worked at so far. Every patient is given the utmost respect and is treated like family. Having the opportunity to work in such an environment is something that every student should experience. It is a perfect example of what every medical setting should be. In addition to this, from an academic standpoint, the learning possibilities during the rotation are limitless. Students have the opportunity to see and present up to 15 patients a day. This is a great experience as it gives you an opportunity to experience what it will be like as a physician on your own. In addition, you also have the chance to observe and to learn about a number of common Cardiology procedures such as catheterization and ablation treatments. This is a very unique experience that you cannot get at many rotations. Every day Dr. Ben-Zur also always takes time out of his extremely busy day to teach students about important and relevant topics in Cardiology. He is extremely knowledgeable and is always open and willing to answer any questions you have. Dr. Ben-Zur also greatly encourages group and independent learning and with the multitude of patient's you see every day there are ample topics to look up and learn. There is no question that this is a difficult rotation, but it is all worth it. Rotating with Dr. Ben-Zur is a month I will never forget.
-Evan Gordon-Wollin OMS III Western University of Health Sciences
---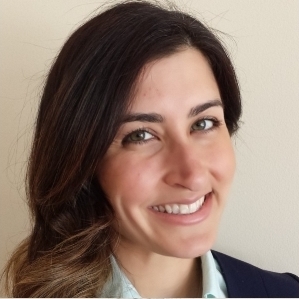 I vividly remember one of my first patients. He was a 55 year old man with history of coronary artery disease, hypertension and hyperlipidemia, who presented to Dr. Ben-Zur a week after undergoing PCI and stent placement after sustaining an NSTEMI. He was started on Plavix, a beta blocker, ACE inhibitor, aspirin and a statin. One day later, he developed a diffuse pruritic maculopapular rash and the Plavix was immediately discontinued due to concerns of more serious systemic reactions. While addressing the added complexity of his drug reaction, I was able to explain to him the pathogenesis of coronary artery disease, his risk factors, the action of his medications and the lifestyle changes he would need to make in order to prevent worsening of CAD and essentially a future myocardial infarction. Caring for Dr. Ben-Zur's patient showed me the importance of primary prevention, open communication between patient and physician and appropriate health education. Moreover, he was my first introduction to Dr. Ben-Zur's mission to improve the lives of people in his community. Having completed a number of outpatient rotations, I can say that my time with Dr. Ben-Zur has been by far the most memorable and intellectually challenging. The rotation offers a balance of both academics and patient care. Dr. Ben-Zur values teaching and learning. Each day ended with a discussion of cases along with a review of EKGs and ECHOs of patients in order to learn how to better recognize abnormalities in cardiac function. He also made every effort to ensure that I learned from other members of the healthcare team including other interventional cardiologists, ECHO technicians and Medtronic device technicians by allocating specific time in my schedule. Once a week, I had the opportunity to observe interventional procedures including ablations, catheterizations, and device implantations at the Providence Tarzana Medical Center.
There is an equal emphasis on patient care and continuity of care in Dr. Ben-Zur's office. Through caring for his patients, I understood the importance of developing strong relationships with patients and consistently being compassionate and generous. Dr. Ben-Zur exemplifies the role of a community physician as he is respected and loved by all of his patients. I was impressed by how much he knew about his patients including one patient's sensitivity to anti-hypertensive medications or another patient's home circumstances. He genuinely takes the time to get to know his patients and always reminds us of the value of positive relationships with patients. During my first week, he shared with me his life lessons including his personal experience with an ill family member which ultimately shaped his approach to medicine. I learned that caring for patients is more than just relieving symptoms and treating a disease. It is about contributing to and helping build the community we live and work in.
I am confident that I will take away a more in depth knowledge of cardiology as well as a stronger understanding of the practice of medicine after having worked with Dr. Ben-Zur.
-Karen Kayekjian OMS IV Western University of Health Sciences
---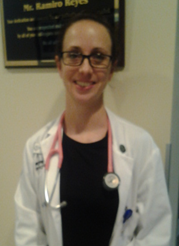 Dr. Ben-Zur and his staff have created a practice where patients are treated like family and students are given every chance to learn as much as possible. Just walking into the practice has a very calming effect which is especially impressive considering how many patients are seen every day. It is very evident to all that Dr. Ben-Zur truly loves what he does.
-Sheila Stephens PA-S Western University of Health Sciences
---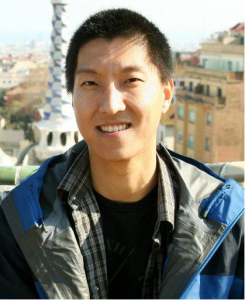 As a third year medical student who aspires to be a future internist, I really want to acquire a strong and solid foundation in Cardiology. Before choosing a specific Cardiology rotation, I spoke with numerous fellow classmates and upper classmen regarding where to go. There were unanimous consent that Dr. Ben-Zur was one of the best physicians and teachers they have ever known. I am so thankful that I listened to my classmates' recommendations and have enjoyed every minute of this rotation. One of my favorite aspects is that Dr. Ben-Zur loves to take time off of his busy schedule with patients, to sit down and teach us important topics in Cardiology. His calm and caring demeanor allows us to be in a comfortable learning environment where we can ask questions without feeling intimated. He also encouraged us to teach ourselves as well as be in a team setting to work through difficult clinical cases. It is inspiring to know that Dr. Ben-Zur really cares and wishes the best in his medical students, not only in having a strong knowledge base in Cardiology, but also in helping us to succeed in applying to residency programs and as a future competent physician.
– Brian Wang, OMS-III, Western University of Health Sciences
---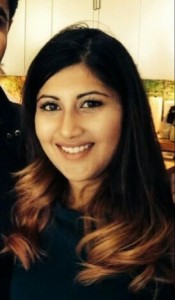 Most rotations teach medical students about drugs and disease, but my rotation at the Cardiovascular Institute taught me about healthcare in its truest form. Not only is Dr. Ben-Zur a gifted cardiologist, he and his clinic staff are so dedicated to the health of their patients that they feel like they are part of a family that only has their best interest at heart. The entire team puts significant time and effort to get to know each patient so that they understand their individual situation in addition to their health history. It was easy to learn about cardiovascular health and medicine with Dr. Ben-Zur's clear explanations and passion for teaching. But Dr. Ben-Zur also taught us how to be ethical doctors and provide the best care possible. He taught us about the realities of a litigious medical system and the business of medicine in a way that inspired us instead of discouraging us. Dr. Ben-Zur and his staff made it clear that their efforts in building the best possible careers for their students extend beyond the 4 week rotation. My time at the Cardiovascular Institute truly taught me about healthcare and I know I will be a better doctor for it.
-Pallavi Joshi OMS III Western University of Health Sciences
---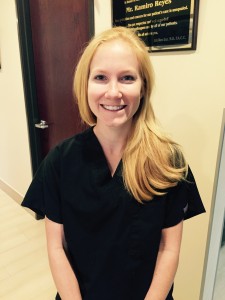 As a student, it can be intimidating to walk into a new rotation site not quite sure what to expect out of your preceptor.  Dr. Ben-Zur and his staff were immediately welcoming and friendly, but take their work very seriously.  Dr. Ben-Zur sets the tone for the office. He is extremely competent, knowledgeable and by far one of the hardest working physicians I have encountered.  He cares tremendously for each patient, their family and overall well-being.  From a student perspective, it is wonderful to find a preceptor who will also take the time to improve the student's educational experience and take the time to make each of us a better provider.  After clinic hours, he sits down with the students and goes over various lecture topics daily.  I have learned so much from my time at the Cardiovascular Institute of Los Angeles and am very grateful to have been granted the opportunity to rotate here.
Thank you Dr. Ben-Zur for your time, commitment, dedication and patience.   You have shown me the skills necessary to become the type of provider I strive to be.
-Mary Evelyn Smith, Primary Care Physician Assistant Program
Keck School of Medicine University of Southern California
---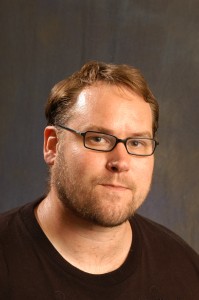 Rotating with Dr. Ben-Zur has been a wonderful and thought-provoking experience. From the first day you are here, Dr. Ben-Zur is committed to helping you reach your full potential as a student. No matter what level you are at, Dr. Ben-Zur will work with you to educate you as much as possible in every aspect of medicine. Since I started this rotation, Dr. Ben-Zur has taught me not only about cardiology, but he has taught me about the business of medicine as well. If you are a serious student and want to learn, I strongly recommend coming to do a core or an elective rotation at the Cardiovascular Institute of Greater Los Angeles. I will always consider the staff and Dr. Ben-Zur to be life-long mentors and family.
-Daniel Hamm OMS III Western University of Health Sciences
---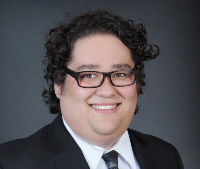 "I grew up in medical offices and worked with hundred of physicians as a student. Dr. Ben-Zur is one of the most caring and altruisitc doctors I have had the pleasure of meeting. His office staff are kind and reliable. I know I will carry the invaluable lessons and experiences he shared with me into my future as a practicing physician."
Michael M. OMS IV
"Dr. Ben-Zur runs a great practice. I have seen so many satisfied patients that have improved their lives under his care and have spread the word to their respective friends and family. Seeing this encourages me to strive to be the great clinician he is." Gai Mei W. PA-S
"Dr.Ben-Zur was an amazing doctor and teacher. He challenged me everyday to learn something new. Even when I felt overwhelmed and exhausted, he motivated me to keep pushing and give 110%. I couldn't envision a better physician to learn from; his interaction with patients and his level of knowledge are inspiring." Jennifer S. OMS III
Dr. Ben-Zur is an incredibly passionate and caring physician. It's easy to see why his patients and other providers respect and admire him so much. His dedication to his patients is unparalleled and it's inspiring to see how committed he is to improving their health. Dr. Ben-Zur is not only a brilliant cardiologist, he is also an amazing teacher. During my time at his office, he ensured that I learned something new each and every day and provided me with valuable knowledge for my future. Monal P. OMS III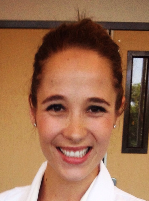 "As a student, I am always on the lookout for providers whose professional abilities and character I can emulate. Dr. Ben-Zur is one of those few doctors whose intelligence and professional abilities are matched only by the love and compassion he has for his patients. He takes care of his patients as if they were family and I know I would trust mine in his care. I hope that one day I might be able to emulate some of these same properties in my future as a physician assistant."Elri D. P-AS
"Spending a month working under Dr. Ben-Zur was one of the most inspiring experiences I've had as a second year physician assistant student. His dedication and compassion that he shows to his patients and his students is incredible. I have not only seen the office from a students perspective, but as a patient, often accompanying a dear friend (and fellow physician assistant) that I referred for a second opinion. I have no doubt that she is in good hands with Dr. Ben-Zur watching over her."Chelsea H. PA-S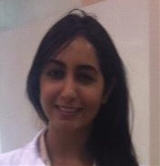 "My cardiology rotation at Dr. Ben-Zur's office was extremely rewarding and has taught me the true meaning of patient care. Dr. Ben-Zur is dedicated to his patients and and truly enjoys spending time educating his students. I look forward to implementing the resources he has given me into my own practice as a physician assistant."Niloo R. PA-S
"Because I will never truly express my gratitude to the fullest, I will show you through my actions as I continue to provide patients the quality of care and knowledge I gained from your office. "Linh Bui PA-S
"Working with Dr. Ben-Zur and his staff was such a valuable and unique experience. He is a motivating teacher and an inspiring physician. You can tell how much Dr. Ben-Zur's patients adore him just from watching their faces light up when they see him. It was a pleasure and an honor to learn and grow from him." Jenny L. OMS III
---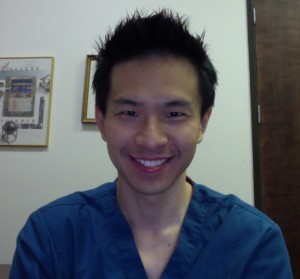 "My experience with Dr. Ben-Zur was profoundly helpful two fold. First his area of expertise in cardiology is a challenging subject in internal medicine that ties in multiple aspects of medicine such as nephrology and endocrinology. The rotation has been significantly raising my knowledge and confidence. The second is the work ethic and balanced mindset to work as a physician in the future. His clinic is an environment that upholds respectful language and attitude to the patients and among the co-workers. I have gained positive feedback as well as honest advice on how to improve my approach to be more efficient, professional, and compassionate with each patient. I've also been encouraged to follow up on which medical concepts to review on my off hours. I highly recommend future students to consider his clinic as an option to improve themselves as an aspiring physician."
-John K OMS III Western University of Health Sciences
---
"Dr. Ben-Zur is an extraordinarily dedicated, caring, and skilled physician. It has been inspirational to see first-hand how that translates into excellent patient care. All of his patients rave about how wonderful he is, and it is easy to see why. He is incredibly dedicated to the well-being of each and every person that he meets. He has a unique approach to diet and lifestyle recommendations that really works for his patients. I have been amazed to hear so many of his patients talk about the transformations in their health as a result of Dr. Ben-Zur's care, it is nothing short of impressive."
-Sierra W. OMS IV  Western University of Health Sciences
---
"I had my first encounter with a patient experiencing a heart attack as well as listening to heart murmurs in Dr. Ben-Zur's office. That was very early on in my clinical rotations as a third year medical student. I have learned about these topics in textbooks and taken many exams on them, but it is these real life encounters that makes them truly memorable. My favorite part of the rotation are the lectures at the end of the day given by either Dr. Ben-Zur or other clinicians. These lectures are both clinical relevant and boards relevant for me. The staff is respectful and we do see a lot of patients a day."
-Minh Nguyen OMS III, Western University of Health Sciences
---
"If you have a passion for cardiology, I highly recommend this rotation site! Dr. Ben-Zur and his staff are good people, and they make you feel welcome. Though this is my very first rotation, I can confidently say that within the first week here I gained a vast amount of knowledge and clinical skills alike, completely surpassing my expectations. Leaving this rotations site will be difficult as now I will hold other rotation sites to a higher standard. Though this rotation requires long hours, I would not have it any other way." -Alejandra Martinez PA-S
---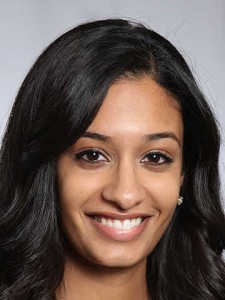 "Dr. Ben-Zur is an amazingly intelligent and talented doctor. I was able to absorb more about cardiology in my few weeks with Dr. Ben-Zur than I have in my entire academic career. Being able to see the cardiology curriculum taught in school come to life has been nothing short of amazing. The rotation requires a great deal from you but it is all for a reason. He will push you to not only do better, but to be better." -Nincy Samuel PA-S
Nincy Samuel PA-S Western University of Health Sciences
---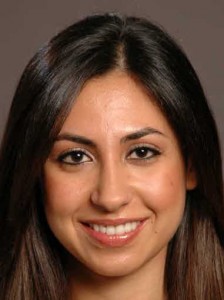 "My experience with Dr. Ben-Zur and his staff has been very inspiring. Not only has Dr. Ben-Zur taught me about cardiology but also how to give exceptional care for patients. Dr. Ben Zur's dedication to his students and patients is exceptional. It was a honor to work with and learn from Dr. Ben-Zur."
-Doreen Yasharel PA-S Western University of Health Sciences
---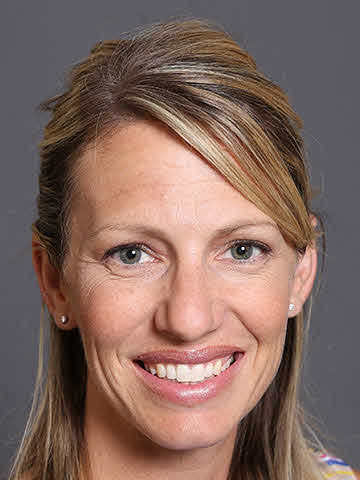 "After spending just one week with Dr. Ben-Zur and his awesome crew I have learned more than I expected to for the entire rotation. Dr. Ben-Zur provides a thriving environment to learn all that cardiology has to offer. His expert knowledge and kindness among his patients, staff, and students proves to be an invaluable exposure for students."
Acacia Sutherland PA-S Western University of Health Sciences
---

"Working in Dr. Ben-Zur's office has been a wonderful experience that I know will shape me as a future physician. The staff, the patients and the atmosphere create the perfect learning environment. Dr. Ben-Zur is not only intelligent but also possesses the humanistic qualities that are necessary for fantastic patient care. As a student, it is hard to apply textbook knowledge clinically, so being able to see the pathology that matches what you read at Dr. Ben-Zur's office is an invaluable experience. Everyone in the office really strives to make sure you get the most out of your rotation here. I highly recommend rotating with Dr. Ben-Zur."
-Melanie Pollack OMSIII Western University of Health Sciences
---
"Rotating with Dr. Ben-Zur has been an informative and unique experience. I've had the opportunity to see a multitude of patients with significant co-morbidities. Dr. Ben-Zur is undoubtedly an expert in cardiology and is able to manage even the most complex cases with ease. He is committed to student learning and made a conscious effort to have us listen to patients' heart murmurs or see interesting echocardiograms. He provided clinically relevant lectures and even brought experts from different fields to expand our learning experience. My understanding of cardiology has significantly improved from just 4 weeks at his office. The entire staff here is also very welcoming and it's been a pleasure working with them."
Ellen Lee OMSIII Western University of Health Sciences
---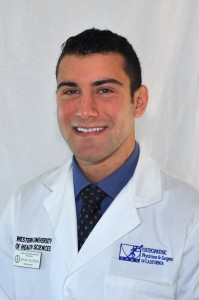 "Dr. Ben-Zur is an excellent physician to work with. During my time here he consistently has motivated and inspired me to be better than I was the previous day. The compassion, efficiency, and precision in patient care that students acquire from this rotation is unparalleled to other rotations I've experienced. I'm confident that through Dr. Ben-Zur's teaching and guidance, I will reach my full potential as a future physician."
Brian G. OMS III Western University of Health Sciences
---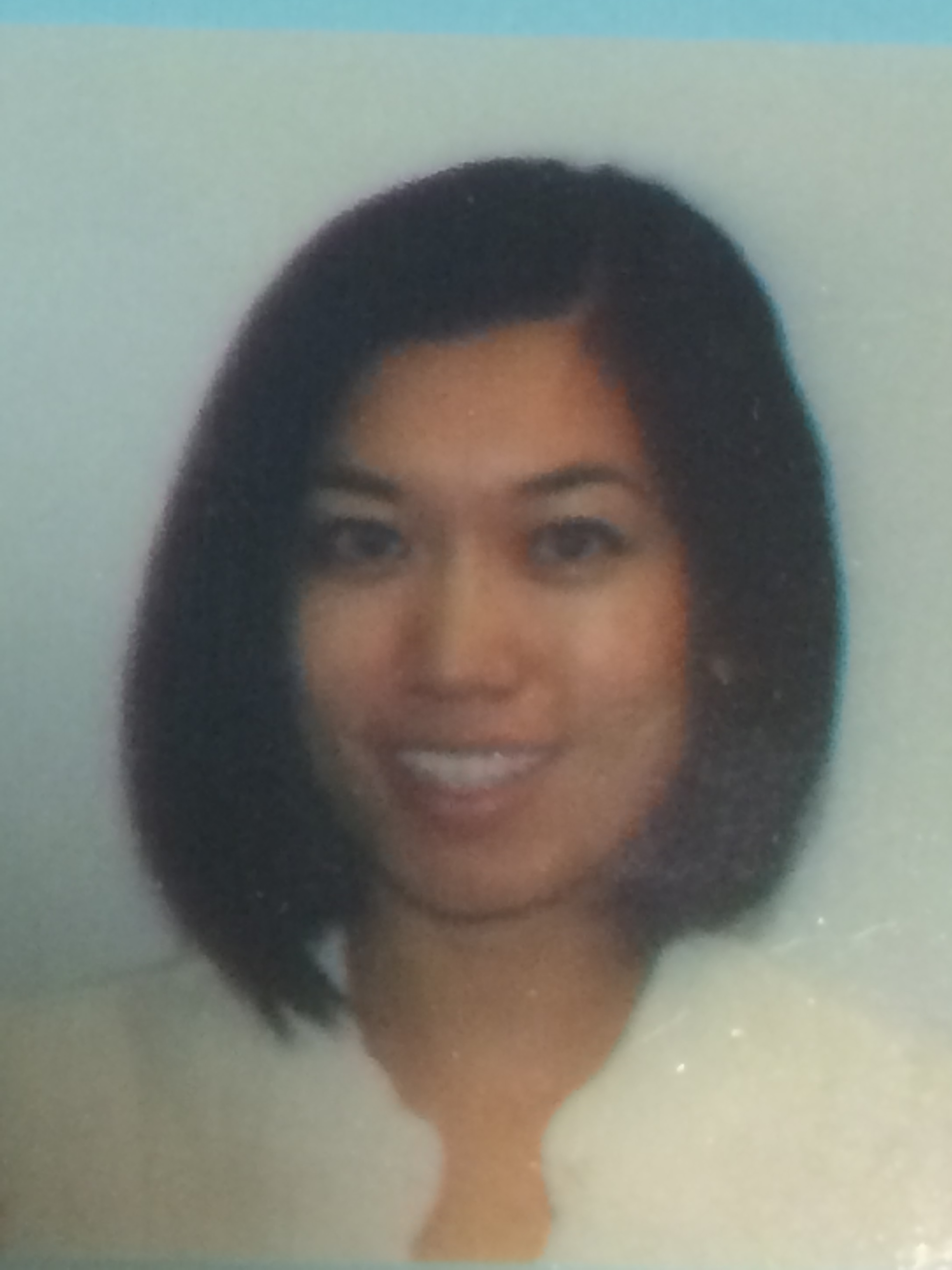 "Rotating at Dr. Ben-Zur's office has been one of the best experiences of my third year of medical school! I have learned so much through performing patient visits, presenting to Dr. Ben-Zur, attending guest lectures and lectures given by Dr. Ben-Zur in the office, and watching him perform procedures, such as catheterizations and RF ablations, at Tarzana Hospital. This is not only an excellent rotation for anyone interested in cardiology, but it is generally a great learning experience for all students! The doctor is so kind and genuine towards the patients, staff, and students. Also, he is truly interested bringing out the potential of all those around him. I consider myself lucky to have rotated with him and am confident that I will be a better doctor because of my experience here."
– Diana Yu OMS III Western University of Health Sciences
---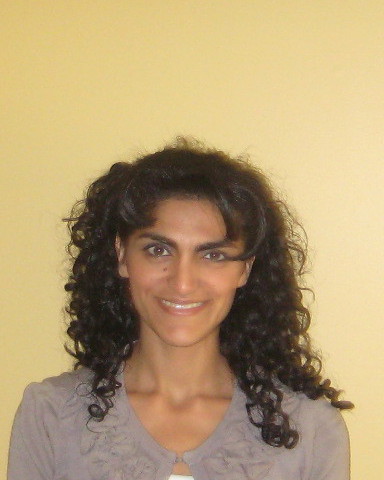 This was sent by our wonderful PA student, Sherol Manavi, to her school:
Dear Mr. Mayo,
I hope all is well with you. As you know, I'm about to complete my internal rotation with Dr. Ben-Zur and I wanted to give you some feedback about my experience thus far. As the first USC PA student to placed at this site, I felt honored to be given the opportunity to work and learn from this world-renowned cardiologist, who completed fellowships in both interventional cardiology and cardiac electrophysiology. It was amazing to see Dr. Ben-Zur's expertise in diagnosing and managing complicated cardiac conditions, such as paroxysmal atrial fibrillation, valvular disorders or aortic aneurysms in the clinic. It was even more interesting to see him open and stent cardiac arteries in the catheterization lab, or ablate dysfunctional cardiac tissue as a means of eliminating the source of life threatening arrhythmias, such as atrioventricular nodal reentry tachycardia (AVNRT).
Dr. Ben-Zur is loved by his patients not only because he saved their lives in a surgical setting, but also because he continues to care for them in the clinic. He carefully manages their pharmacological regiment and educates them about how to change their lifestyle. By talking to patients in simple and straightforward terms, listening to their concerns, and working with them in a step-by-step fashion to change their habits, Dr. Ben-Zur taught me what being a good provider is truly about.
Moreover, Dr. Ben-Zur is also passionate about teaching his students. He takes the time to teach us as we present patients and discuss their assessments and plans. He explores and dissects important topics with us for an hour or more after we are done seeing patients. He has us research various cardiac topics and post our findings on the patient education blog. He has his staff teach us how to use and interpret various diagnostic tools like echocardiograms. He has other experts in electrophysiology teach us about AVNRT, AVRT, pacemakers, ICD and BiVDs. Needless to say, after completing this rotation, I feel like I'm going to be a better provider because I can now more easily read ECGS, distinguish subtle heart sounds, and know how to interpret the results of echocardiograms and exercise stress tests.
As you can see, our school has a lot to gain from placing students at this clinical site. I strongly recommend that we continue to send students to there. I also think it would great to have Dr. Ben-Zur lecture at our school in the near future.
I hope you will take my comments into consideration. Thank you again for giving such a wonderful opportunity to work with such an amazing preceptor.
Sincerely,
Sherol Manavi MPP, Primary Care Physician Assistant Program Class of 2015
Keck School of Medicine of USC
---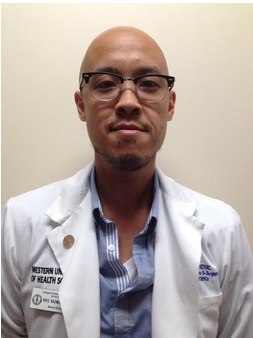 I can't say enough positive things about my limited time here at Dr. Ben-Zur's office. In comparison to past rotations, the preceptor-to-student interaction is sizable and the amount of solid teaching I got here far exceeds anything we have ever had. It definitely sets a new bar that I feel few if any future preceptors will be able to match.
Full disclosure, the work here is hard and the hours are pretty severe. If what you're looking for is a rotation where you can coast and mentally check out, then your interests are better served elsewhere. There have been very many days where I come and leave the office not having seen the sun and each day feels like a trial in both stamina and mental perseverance. Despite that, I come to this office everyday happily knowing that when I do, I'm utilized as a member of the team and what I say and do here touches the lives of patients in need.
I'm impressed by the sheer amount of teaching and learning I have been exposed to during my time here. Dr. Ben-Zur places a premium on learning. He asks us daily "Have you learned anything today?" This question is not meant to be mean or to be confrontational but rather it's a genuine inquiry to ensure that you're getting as much out of this experience as you can. There's never been a day I've said "no." I can read EKGs with much more assurance, cardiovascular drugs aren't as foreign as they used to be, and I could probably put in a pacemaker or an ICD now (not true, but I know how they work and who to send for one for sure).
Above all, I'm touched by the importance he places on human bonds. He makes it blatantly obvious from the onset that he'll support you in your goals and be a champion for you to anyone who needs to hear it. He's a resource I'm grateful to have in my corner. I can say with certainty that my 3rd year has been enriched by my time here.
Oh and that Ramiro guy….he's allright…
Kristopher Naowamondhol OMS III Western University of Health Sciences
---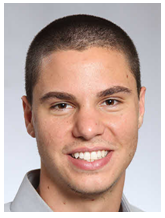 Rotating with Dr. Ben-Zur has benefitted me in a plethora of ways. He has of course taught me all about cardiovascular disease, electrocardiograms, echocardiograms, angioplasty, and pacemakers but this knowledge is only a small piece of what I have learned. Dr. Ben-Zur has showed me how to treat patients like family with compassion and sincere concern of their wellbeing. It has truly been a privilege to learn from such a knowledgeable physician and an even better man.
Anthony Carter PA-S Western University of Health Sciences
---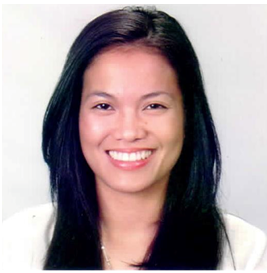 Working with Dr. Ben-Zur has afforded me the opportunity to grow as a student and a future health care provider. He encourages lifelong learning that transcends beyond the classroom. This rotation has taught me to become a self-sufficient provider by constantly encouraging me to come up with solutions for problems that I may encounter in practice. He is an inspirational doctor whose success is clearly measured by the amount of love and respect he receives from both his patients and staff. More importantly, he is an amazing teacher who has never missed an opportunity to share his knowledge. This rotation has shown me the dedication, compassion, and skill necessary to become the provider I aspire to be.
Diane Tan, PA-S Western University of Health Sciences   ———————————————————————————————————————————————————–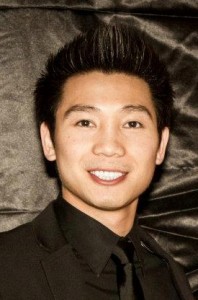 Doing my medical rotation with Dr. Ben-Zur has been very rewarding. Not only did I learn about the functioning of the heart but most importantly, I learned that by making the patients laugh and smile, it helped the patients' look at the positives in their life and not feel sad about their illness.Dr. Ben-Zur is an excellent teacher and truly cares that the students learn each day before leaving the practice. After caring for patients' in the office from 6 am to 4 pm, he still devotes time to lecture us on a topic about the heart. That is what I call true dedication to the students.Every day, I observe Dr. Ben-Zur greet his patients right when they walk into the door and he says "we've been waiting for you, come on in," immediately, I see the patients smile and forget about their illness for just a moment. Observing that charismatic effect that Dr. Ben-Zur has on his patients, makes me strive to be a great practitioner like him.Thank you Dr. Ben-Zur for your time and dedication.   Trung Dinh, PA-S Western University of Health Sciences
———————————————————————————————————————————————————–
These past four weeks at the Cardiovascular Institute have been one of my most rewarding experiences thus far because of Dr. Ben-Zur.  He gives so much to both his patients and students.  During my time at his clinic and at the Tarzana Providence Medical Center, he encouraged me to strengthen my medical knowledge and helped me refine my clinical skills through patients encounters. Specifically, he demonstrated the importance of cordially and effectively communicating with patients. He also sacrificed his invaluable personal time and stayed extra hours to ensure that complex concepts were well understood.  Dr. Ben-Zur sets the bar when it comes to providing an individualized learning experience and at presenting the most recent technological devices. He is truly a compassionate individual who creates a positive environment for all at his clinic, exemplifies extraordinary work ethic, and thinks beyond the scope of his practice. I will immensely miss Dr. Ben-Zur and the rest of his staff.
Sean Tokita OMS III Western University of Health Sciences
---
During my 4 week rotation at Dr. Ben Zur's Cardiovascular Institute I learned a variety of valuable skills. On the first day seasoned students will walk you through the EMR system and you will join them as they see patients. In the beginning it can be overwhelming with the long hours and large patient volume but you eventually build up the stamina. Dr. Ben Zur is actively involved in teaching us specific topics that are tailored to our area of interest. He firmly believes that every minute counts so there won't be a minute where you are bored or aren't learning anything. Dr. Ben Zur tries to give students the best exposure and rotation experience he can provide. He brings in experts from pacemaker companies to teach us about the indications, complications, and implantation procedure. You get hands on experience using ultrasound under the guidance of highly trained echocardiography technicians. Wednesdays are procedure days so I had the opportunity to observe EP studies and PCIs at Tarzana hospital. During the procedures Dr. Ben Zur takes the time to explain concepts and will often get specialists to explain what is going on. After this experience I feel more comfortable with cardiology and I would definitely recommend this rotation. The team at Dr. Ben Zur's is amazing and I would not have been able to survive without them. Bhagat and Romero have been beyond helpful and always bring a smile (and laugh at times) to students' faces. I will truly miss everyone here!
Shivani Shah OMS III Western University of Health Sciences